With the arrival of the marketplace, Panvel reinforces its defense to "attack" other states
Julio Mottin Neto, CEO of Grupo Panvel, walks by the company's headquarters, in Eldorado do Sul, in Porto Alegre, and shows the company's logistical gears. It passes through the 16,000 square meter Distribution Center and then enters a control room.
There, on several screens, he can analyze, live and in color, the time it takes for orders to arrive at the homes of customers who make digital purchases. It prides itself on showing that most of them are taking up to two hours. But, as of July 15, Mottin Neto will have to look at one more indicator: the delivery time of its partners.
This week, Panvel will launch its product marketplace. Initially, it will start with two sellers, but the goal is to add more partners. The group will provide equipment, such as blood pressure and glucose measuring devices, as well as healthy food products.
"We will have a very important curatorship. We are not going to run away from health and well-being", says Mottin Neto to NeoFeed. "It will be an omnichannel experience. The products offered in the marketplace will be found on the app, on the website and in physical stores, customers will be able to order with the help of the attendants."
This is one more step for the company to reach its goal of reaching R$ 6 billion in revenue by 2025. The company's CEO does not reveal the number of sellers that the group intends to have, he only says that the focus is to serve the consumer and the marketplace will be coupled to Panvel. "Everything here is born integrated and our digital strategy is proof of that."
E-commerce was implemented at Panvel in 1998. Since then, it has represented 15.5% of sales. "Before the pandemic, it was 10%, during the pandemic it reached 25%", says Mottin Neto. Of the 527 stores in the chain, 150 deliver within two hours of the order placed and all units have a click-and-take area.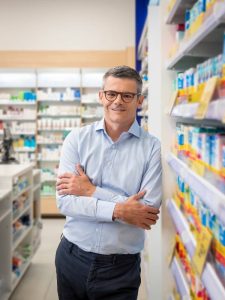 The group currently has two Distribution Centers. In addition to what is in the greater Porto Alegre, which will increase from 16 thousand square meters to 30 thousand square meters, in an investment of R$ 25 million; there is another one in São José dos Pinhais (PR), with 20 thousand square meters, to serve Paraná, Santa Catarina and São Paulo.
"These are heavy investments that will bear fruit until 2025", says Antônio Napp, CFO of Grupo Panvel. "Most players started to worry about digital after the pandemic." Panvel, says the Executive, has balanced both ends to maintain the pace of growth and consolidate its leadership in the South region, reaching 800 stores.
Today, the company has a 12% stake in the South region. In Rio Grande do Sul, the share is 22% and in Santa Catarina and Paraná the shares reach 6% in each state. By 2025, the company aims to achieve a 20% market share.
For this, the company accelerated its expansion. If before it came at a rate of 40 openings a year, the group started to open 60 units annually. "More than opening new units, we want to open good stores", says Mottin Neto. Good stores mean units that deliver a payback in four years.
The expansion remains focused on Rio Grande do Sul, with 50% of openings. As of next year, it will drop to 30% of the total and the other 70% will be concentrated in Santa Catarina and Paraná. In the city of São Paulo, where Panvel has six stores and a 3,000-square-meter dark store, another unit will be inaugurated.
"Our operation in São Paulo is going very well, we deliver within two hours to any neighborhood", says Mottin Neto. "We are itching not to open any more." But, after all, if the operation is growing, why not open other stores?
"It's a matter of strategic discipline. If you take the examples of unsuccessful retail pharmacies, in one way or another, they did not build a solid base in their region of origin and left the ground open for competition", says Mottin Neto. It is, therefore, a defensive action of the group. Do not leave any flanks open.
Even more so when competitors the size of a RD, owner of the Raia and Drogasil networks, valued at R$ 32.5 billion, move to gain territory in the region. The largest pharmaceutical group in the country, with 2,530 units, revenue of R$ 25.6 billion in 2021 and R$ 7 billion in the first quarter of 2022, today has 298 stores in the South and Grupo Panvel knows that it cannot let its guard down. .
The Midwest region in sight
A more incisive incursion into São Paulo will only take place from 2025 onwards. The same can be said of states in the Midwest region, where the company still does not have a presence, but already foresees its entry – which will require a high investment by the group. .
Currently, opening a new store consumes an average investment of R$ 1.5 million. "Pharmacy is a convenience business, it has changed a lot", says Mottin Neto. "I joke that today we are looking for a parking lot where a pharmacy can fit", says Mottin Neto. "So it is much cheaper to do an organic expansion."
The network has a base of 11 million CPFs, almost a third of the population of the South region, and uses the data to know the best places to set up its units and not cannibalize the stores. "We work with a minimum of 500 meters away. But here in downtown Porto Alegre we have more than 20 units", says Mottin Neto.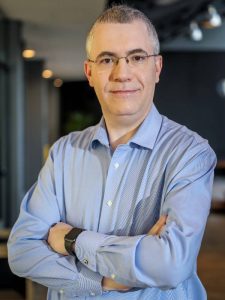 They are stores that vary between 250 square meters and 300 square meters divided between popular, standard and premium. The difference between them is more in the mix of products, according to the public where they are inserted. Of them all, 70% are standard, 20% popular and 10% premium.
"We've got it right and we should pass the R$ 4 billion billing for the first time in our history", says Mottin Neto. Last year, the network earned R$ 3.46 billion. In the first quarter, the group recorded revenue of R$ 969 million, an increase of 19.4%.
In the market's view, one of the biggest problems facing Grupo Panvel, valued at R$1.49 billion, is the low liquidity of its securities. While RD moves R$ 112 million per day, Panvel turns R$ 6 million on B3. "It is a well-positioned and structured player in the sector, with interesting competitive advantages, but, in the short term, low liquidity is a challenge for the paper", says Danniela Eiger, retail analyst at XP.
Even so, XP sees an upside of 59% in the stock, currently quoted at R$10.06. Analysts recommend buying and set a target price of BRL 16.00. According to Eiger, the company should extract more value and increase the margin with greater store productivity, sales leverage, via private label and Panvel Clinic initiatives.
"We expect it to reach a 7% margin in 2025," says XP's Eiger. The adjusted ebitda margin of the Panvel group, which includes the distributor Dimed and the laboratory Lifar, was 4.7% in 2021. On the other hand, its competitor RD reached a margin of 7.1%. This also helps to explain the differences in the multiples of the roles.
While RD trades at 45.8 times its profit, Panvel trades at 18.6 times. To change this game, Panvel is betting on some fronts. One of them is the Panvel Clinic. "This segment already existed in the pre-pandemic period. We were already vaccinating before Covid-19", says Mottin Neto.
He explains that 85 Panvel stores make application and the group has about 50% of the vaccination market in pharmacies in the South region. Another line of growth comes from rapid laboratory tests such as PSA, glucose, HIV, pregnancy among 30 others.
"Today, services represent 4% of revenues. By 2025, the goal is to reach 8% of revenues", says Mottin Neto. "There are issues of legislation that should change over time, such as telemedicine done in the pharmacy with the support of the pharmacist."
The private label is another asset seen as a competitive differentiator. "Our brand is very strong, has a lot of sound, and has a product line that is a benchmark in Brazil", says Mottin Neto. There are more than 1,000 SKUs and the line represents 20% of hygiene and beauty revenue.
Of the group's total revenue, private label accounts for almost 10%. These are products that range from a cereal bar to mineral water, including beauty products produced by Lifar's own laboratory.
"Lifar brings us agility in implementing trends and in terms of quality", says Mottin Neto. Alberto Serrentino, founding partner of the Varese Retail consultancy, says that Panvel's own products ended up becoming a case in the sector.
"Panvel was a pioneer in positioning the store focused on well-being and beauty, not just medicines, when this was not so obvious", says Serrentino. And go on. "The company managed to position its own brand with home and beauty products and made its stores a destination for gifts, like Boticário and Cacau Show."
The focus in 2025
Mottin Neto and Napp set their goals for 2025 because it is the date that Panvel has to "deliver" the promised results to the market when it made a road show before the follow-on, in July 2020, considered a kind of re-IPO. At the time, it moved R$ 1 billion, putting R$ 400 million in the company's cash. The company migrated to B3's Novo Mercado and the controlling block was in the hands of the Mottin, Weber, Pizatto families and the Kinea fund.
Before the re-IPO, there was an internal corporate reorganization movement, which was the exit of the private equity fund Investidor Profissional, which had been part of the company's cap table for over 20 years. The fund had a stake of around 10% in Grupo Panvel and the share had little liquidity. His departure was not non-trivial.
The company then decided to look for another private equity fund to buy IP's stake. In 2018, Kinea entered and Panvel committed to generating a liquidity event in a period between 5 years and 10 years.
With the arrival of the pandemic and the high liquidity in the market, the plan was brought forward. "We had great success and our history is very solid. We are 50 years old and we have never had a loss or drop in sales in our lives", says Mottin Neto.
Source: Neofeed