With Defensive Vision, BTG Analyst Calls for Caution for Bitcoin and Ethereum
Technical analyst at BTG Pactual presents short-term downward perspectives for the two main cryptocurrencies, and urges investors to be cautious
Bitcoin follows with trading near $30,000 and low volume. The scenario is still delicate, depending on global markets. The dominance of the main crypto asset is at 45.9% and we have seen a slight increase in the market capitalization as a whole, which explains the good performance of some cryptocurrencies today.
The daily chart is trending down in the short term, but gaining more and more trading characteristics for the next few weeks. The benchmark move follows the one with a top at $48,240 and a bottom of $32,840, which can be used to plot Fibonacci extensions (price targets based on Fibonacci ratios).
The movement of the main crypto asset follows selling pressure, despite recoveries having resistance at $ 32,840. The next bearish price targets are $26.46k and $23.32k. The 21-period moving average loses slope and overcoming it suggests testing the upper resistances.
Our scenario remains positive in the long term, but defensive in the short term. The increase in volume is necessary for an increase in volatility, and consequently, opportunities.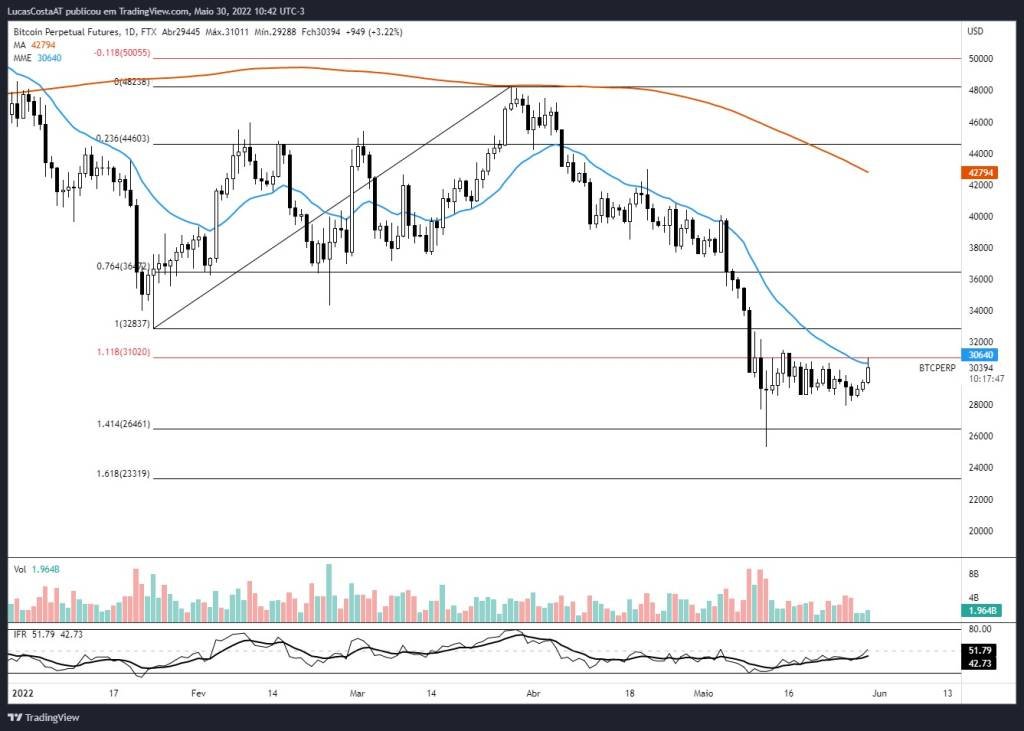 Ethereum (ETH/USD)
Ether, the native cryptocurrency of the Ethereum network, has rallied this weekend after testing the all-important support at $1,800. The cryptocurrency's trend against the dollar continues downward and works below the 21-period moving average, still with low trading volume. The next resistance is the previous bottom that was lost at $2,480.
We believe in a short-term recovery scenario, but that requires caution. The main support is US$ 1,700 and its loss could trigger the triggering of a series of stops by the most optimistic investors. We do not see a good risk/return scenario for short-term trades.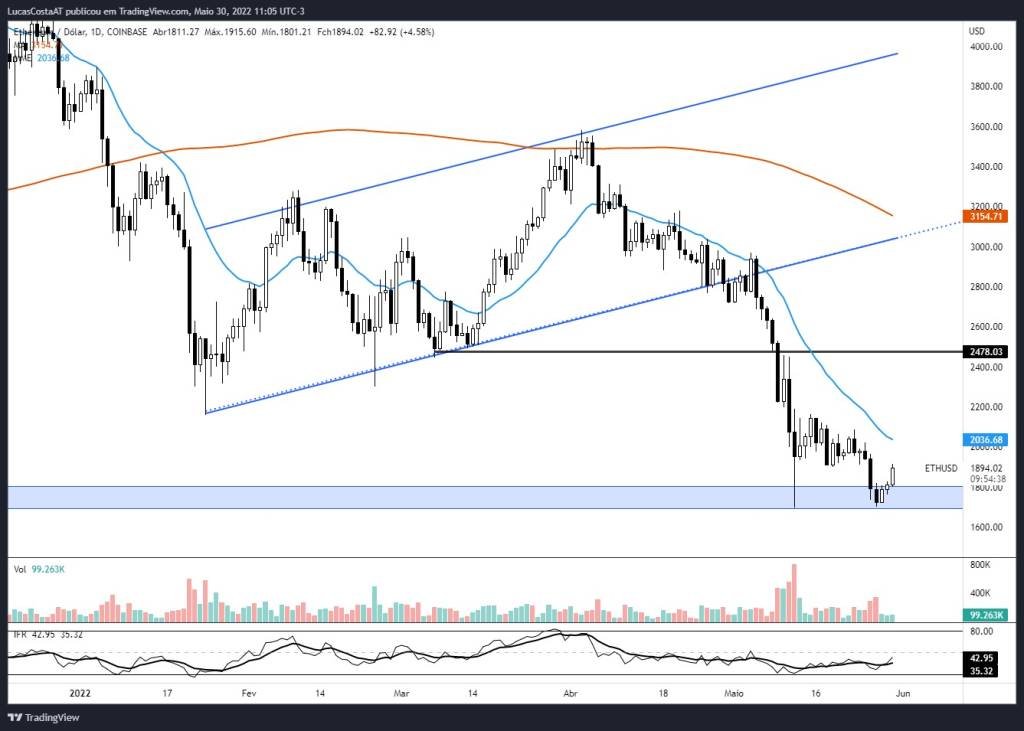 Source: Exam