Why second-hand watches are increasingly coveted – and valued
An ebullition has marked the world of second-hand watches since in October 2017, the Rolex Daytona "Paul Newman" model broke the wristwatch record, reaching a value of US$ 17.7 million (almost R$ 95 million at current conversion) in an auction, organized by Casa Phillips. During the pandemic, however, the select number of enthusiasts for used luxury watches became much larger and caused an overvaluation in the parallel market.
"Before the pandemic, we had between 1,000 and 1,500 people registered to bid on our auctions. At the end of last year, we had about 3,000. And some of them were completely new customers for us," he told the NeoFeed, Paul Boutros, head of the Phillips watch department for the Americas.
The significant increase in enthusiasts during the pandemic was impacting for the price hike, even if the brands claim that there was no reduction in production capacity during the period of restrictions.
"I understand this growth from the fact that during the pandemic many people had time to explore their passions, learn new things. We've seen this same explosion in collector cars, contemporary art and also watches. People with time devoted themselves to their hobbies and passions", explains Boutros.
The Subdial platform, for buying and selling luxury watches, for example, created an index to monitor the valuation of the 50 most traded watches in the second-hand market. Even with a slight deceleration in some specific models, in the last 12 months it registered an average increase of 27.4% in prices.
For comparison, in the same period, the S&P 500 had a devaluation of approximately 11%, Ibovespa dropped about 20%, shares of the streaming service Netflix had a reduction of almost 65% and bitcoin suffered a drop of 37%. %.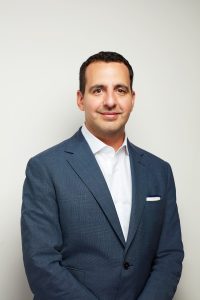 Among the brands that have performed best in this universe, Rolex, Audemars Piguet and Patek Philippe stand out. The math is simple: the law of supply and demand. Companies have suffered from unavailability of stock and more consumers face long queues to purchase parts.
In the last twelve months, according to Subdial50, the Rolex Daytona is up 43.2% and some versions of the Audemars Piguet Royal Oak are up to a 59% increase in resale price. The Patek Philippe Nautilus, a watch discontinued by the Swiss brand, in January 2021, recorded a 56% appreciation
On the official market, a steel Rolex Daytona (Reference 116500LN) costs around US$ 14,500 (R$ 77,500, or R$ 105,700 when purchased from official retailers in Brazil). However, the model is not immediately available and the waiting list for qualified customers worldwide can exceed three years.
In the second-hand market, this same watch costs, on average, US$ 33 thousand (R$ 176 thousand). In an auction organized by Phillips in June, a piece of the same reference was sold for around US$ 48,000 (R$ 256,000).
Patek Philippe Nautilus had a surprise comeback late last year. A limited edition of just 170 units sold in partnership with the jeweler Tiffany & Co., with a dial in the symbolic "Tiffany blue", quickly sold out. The window value of US$ 52,000 (about R$ 278,000 at current prices) has multiplied dramatically.
Just two weeks after its release, one of the pieces fetched US$ 6.5 million (almost R$ 35 million) in a last-minute auction promoted by Phillips. The proceeds from the sale were converted to the NGO Nature Conservancy, which works to conserve the environment.
When it comes to watch auctions, Phillips stands out against competitors like Sotheby's and Christie's. In 2021, the company achieved total sales in the watchmaking department of US$ 209.3 million (R$ 1.1 billion), the number represents an increase of 57% compared to 2020 and 89% compared to pre-sales levels. -pandemic, in 2019. In addition, last year, all lots made available by the company were marketed.
In an exclusive interview for the NeoFeedPaul Boutros analyzes the current moment of the auction market, the trends and brands with the greatest potential for appreciation.
How has the watch department performed within the Phillips house?
It is probably the most successful department. There are many ways to measure this success. In the last 18 months there were three consecutive auction seasons, we sold 100% of the watches offered. There has never been this in any watchmaking department of any auction house. We are very proud of this as it shows how well we have chosen our products and also the strength of the collector community.
Who is Phillips' audience today?
They are all over the world. Our last auction brought together an audience from 70 different countries. Most of these clients are men, aged between 16 and 90 years. They are rich men, businessmen, young professionals who are starting their careers and looking for something exceptional to start their collections. Sometimes members of royal families. Of course we also have dealers, who know they can get great parts for their customers. And we've seen more and more women participating, which is wonderful. It is a true reflection of this market: from all over the world. After all, we all share time.
"In the last 18 months there have been three consecutive auction seasons, we have sold 100% of the watches offered. There has never been that in any watchmaking department of any auction house."
How can the consumer identify a watch that has resale potential?
Never buy a watch with the intention of reselling it, it's a bad strategy. Buy a watch you love. If he keeps his price, great. If he appreciates it, great. If he devalues, no problem. After all, you love the watch you bought. A watch collection is made for happiness, passion. My advice to collectors is to make sure the watch fits snugly on your wrist. Rest assured that it is a brand that maintains the artisanal character of fine watchmaking. The watches with the highest market demand are those that fit wrists of multiple cultures and body types. Rolex and Patek Philippe, for example, are brilliant at making just the right size watches that fit people all over the world, of all genders.
Recently, we see a search for colorful models, especially green ones. Is this trend repeated at Phillips?
It's an interesting phenomenon. There was the launch of the Oyster Perpetual models with very strong colors, very unusual and very selected. Today, with the internet, when Rolex offers something, it reaches millions of people and goes viral. With the fact that a big brand like Rolex presents something with bold colors after many years without doing so, the market loves it. Demand exploded. It's something fun and what sets your watch apart. If you love a certain color, it's a way to express your personality. Different from standard models. More recently, the model in (Patek Philippe Nautilus) Tiffany Blue has helped to broaden the market demand for colorful models. Because of this exposure, this shade of turquoise became a trend, regardless of the brand.
This watch even set a record at Phillips. Do these newer pieces have the potential to be sold at auction?
For us, the watch has to appeal. At the same time, we need to believe that we can sell. We want to make the consignee and our customers happy. If there is a customer in our database, we will consider having this watch. If it has high quality, customers and there is a long term appeal to the collector community, let's take it.
Watches purchased by Phillips commonly reach higher values ​​than estimated. Because?
We make conservative estimates so that the majority of entries can have a chance to win a piece. Many exceed the estimated values ​​because they reflect what is sought by the market. We are the auction house that achieves the highest values ​​of watches, due to the type of customers we attract. We are very selective in what we choose and we take the highest quality models.
"Never buy a watch with the intention of reselling it, it's a bad strategy. Buy a watch you love. If he devalues, no problem. After all, you love the watch you bought."
How do you certify the authenticity of these models?
All watches are checked: internal parts, serial numbers, components that match the age of the part. We also have a council that counts with collectors. When we find something we can't identify, we look for those people. It is a process that takes at least two months, and it can take up to six months or a year between receiving the watch and finishing it. We have to analyze the piece, photograph it, catalog it, publish it. The catalog has to reach people's homes at least one month in advance.
Among the most modern pieces, which are the most desired?
Among the Rolex models, Daytona, GMT Master and Submariner are highly desired. The Royal Oak models, by Audemars Piguet, with a chronograph function or that only show hours too, especially the mechanical ones. At Patek Philippe, any modern Aquanaut or Nautilus, with limited production and complications: perpetual calendars with chronographs and minute repeaters, the latter are highly desired – and also the most mechanically complex. Some watches from independent brands are also in collectors' quests, such as FP Journe, Karin Voutilainen, MB&F, Laurent Ferrier, have tremendous demand in recent creations.
Source: Neofeed