Who have been the final 10 Nobel Peace Prize winners?
Belarusian activist and two NGOs joined the list that includes Malala Yousafzai and Abiy Ahmed; remember the latest editions of the Nobel Prize 2022
Last Thursday, the 7th, Belarusian activist Ales Bialiatski won the Nobel Prize of Peace together with the Russian human rights NGO Memorial and the Ukrainian human rights association Center for Civil Liberties.
According to the Nobel Committee, the winners are "three outstanding defenders of human rights, democracy and peaceful coexistence in Belarus, Russia and Ukraine". See below the list of 10 Latest Nobel Peace Prize Winners:
2022
Belarusian human rights activist Ales Bialiatski, the Russian organization Memorial and the Ukrainian Center for Civil Liberties "for their impressive efforts to document war crimes, violations of human rights and abuses of power".
2021
Journalists Maria Ressa (Philippines) and Dimitri Muratov (Russia), "for their efforts to protect the freedom of expressionwhich is a precondition for democracy and lasting peace".
2020
World Food Program (WFP) for "their efforts in fight against hungerits contribution to improving the conditions of peace in conflict zones and for having spurred efforts to avoid turning hunger into a weapon of war".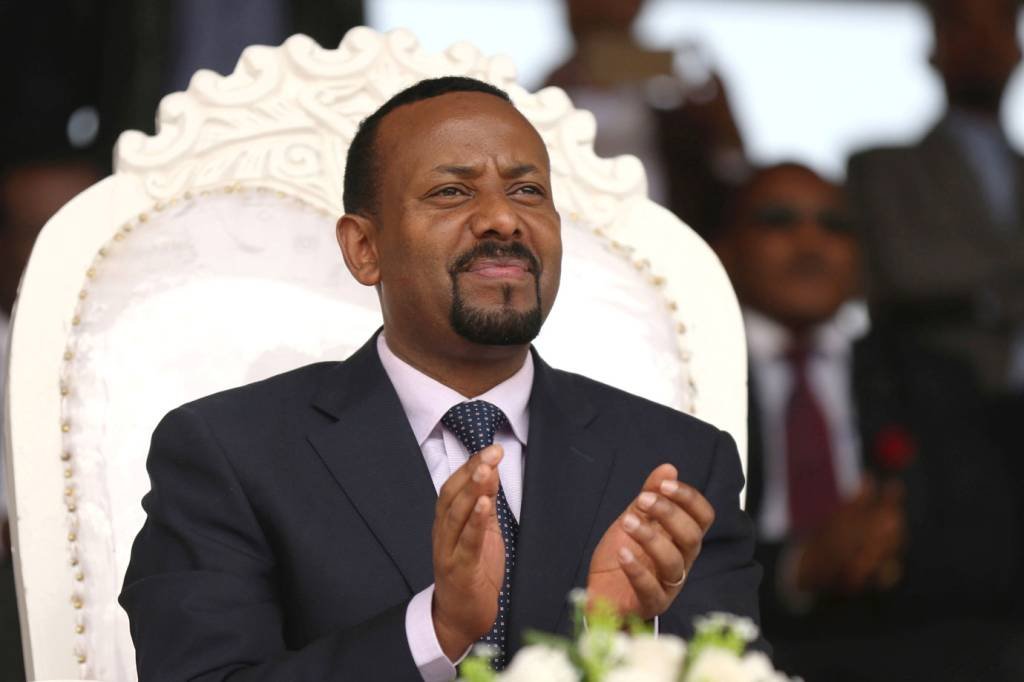 Abiy Ahmed: Ethiopian leader strikes deal to end 20-year conflict in Africa (Tiksa Negeri/Reuters)
2019
Abiy Ahmed, Ethiopian Prime Minister, for the reconciliation between your country and Eritrea.
2018
Gynecologist Denis Mukwege (Democratic Republic of Congo) and Yazidi Nadia Murad, for their efforts to end the use of sexual violence as a weapon of war.
2017
International Campaign to Abolish Nuclear Weapons (ICAN), for its struggle to abolish this weapon.
2016
Juan Manuel Santos, for having contributed to ending half a century of internal war in Colombia.
2015
Quartet for the National Dialogue in Tunisiawhich made it possible to save the Tunisian democratic transition.
2014
Malala Yousafzai (Pakistan) and Kailash Satyarthi (India), for their fight against child exploitation and young people and for everyone's right to education.
2013
Organization for the Prohibition of Chemical Weapons (OPCW), for its efforts to eradicate this type of armament of mass destruction.
Source: Exam