Variety of small companies created within the magnificence sector within the 1st half of 2022 exceeds the pre-pandemic interval
Small businesses in the aesthetics and beauty segment gave a consistent sign of recovery in the first half of this year and surpassed the pre-pandemic CNPJ opening mark. Despite the rise in inflation and the consequent increase in costs (water, energy and products), the first six months of 2022 registered the highest number of formalizations in this sector since 2019. According to a survey carried out by Sebrae, based on data from the National Registry of Economic Activities (CNAE), the first half of 2022 had the opening of 109,400 CNPJ, surpassing all the semesters of 2021, 2020 and 2019.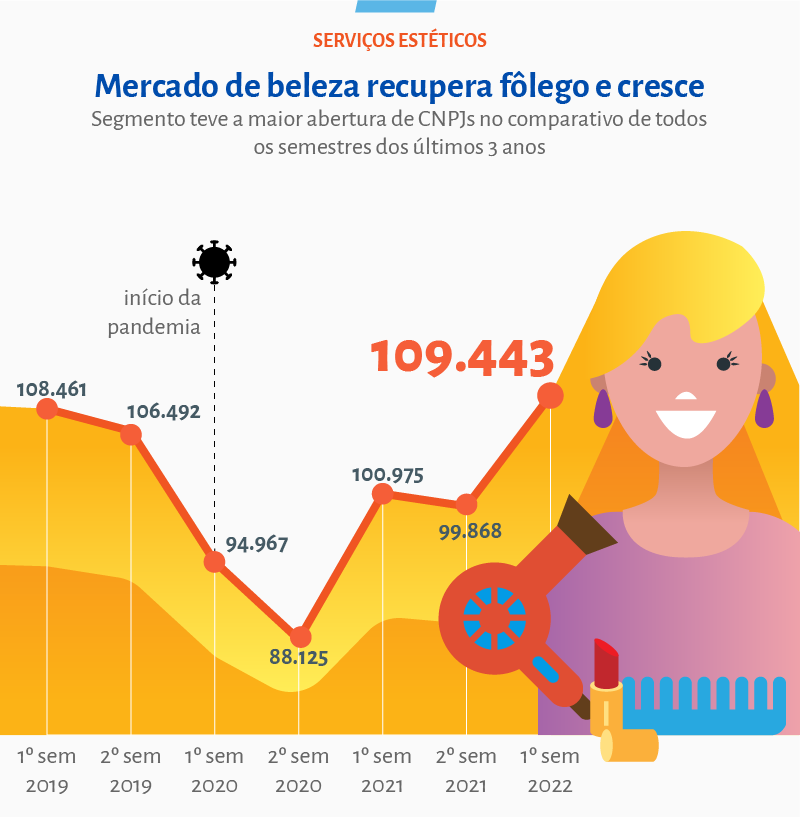 Sebrae analyzed the number of small businesses (MEI, micro and small companies) opened in hairdressing, manicure and pedicure, aesthetics and other beauty care services. According to this survey, individual micro-entrepreneurs continue to represent the largest contingent of companies in the sector. In the first half of 2022, MEIs accounted for 99.4% of all CNPJs created in the segment.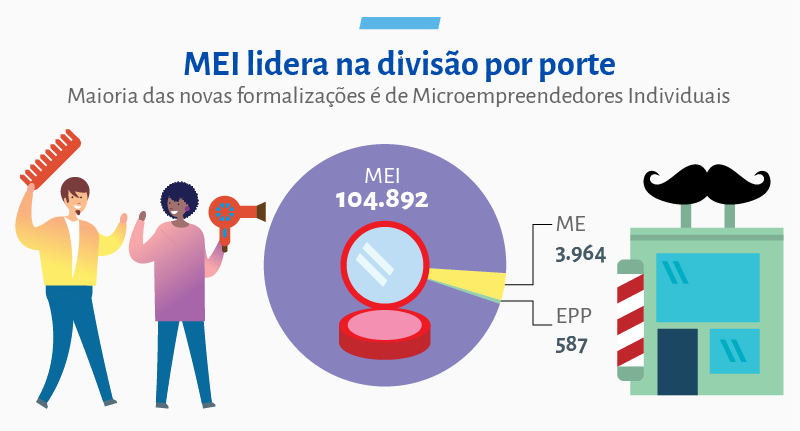 According to Sebrae's National Beauty and Cosmetics Coordinator, Andrezza Torres, "the growth in the number of registered CNPJs is a good sign and reveals that the segment seeks to formalize itself and take advantage of the growing demand in the post-pandemic".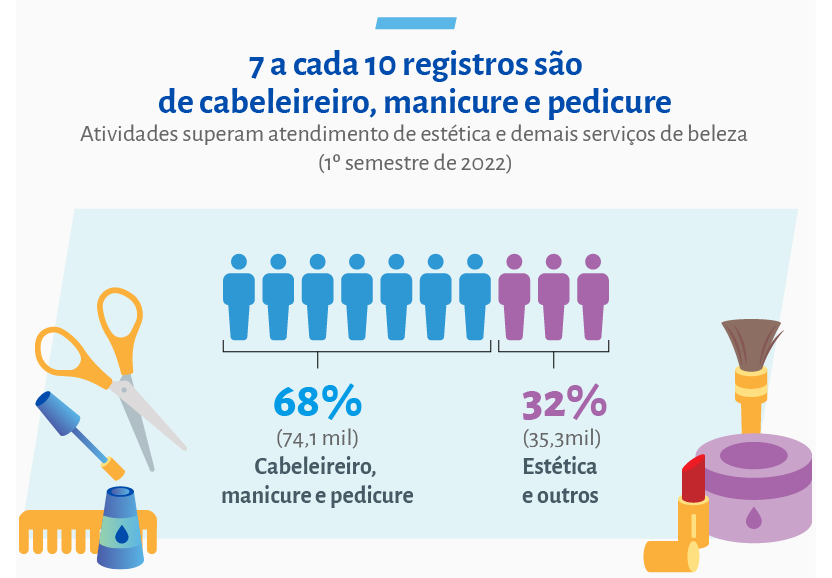 Beauty Fair brand resumption of the sector
Between September 3rd and 6th, the 17th edition of Beauty Fair, the largest professional beauty fair in the Americas, will take place in São Paulo. After the resumption of the face-to-face format in 2021, this year's event has an even more positive outlook.
The fair should attract an audience of more than 200 thousand people, including professionals, shopkeepers, industries, distributors and exporters from all over the world. In addition to presenting trends in the segment, Beauty Fair is also a space for entrepreneurs who want to create business connections throughout South America. During the fair, the business roundtables ensure the approach of the industry with the appropriate profile of exporter/distributor.
Sebrae has participated in the Beauty Fair to support the performance of small businesses, which are the absolute majority in the sector. In 2022, the institution's performance is aimed at stimulating the formalization of MEI, micro and small companies that still operate in the segment informally.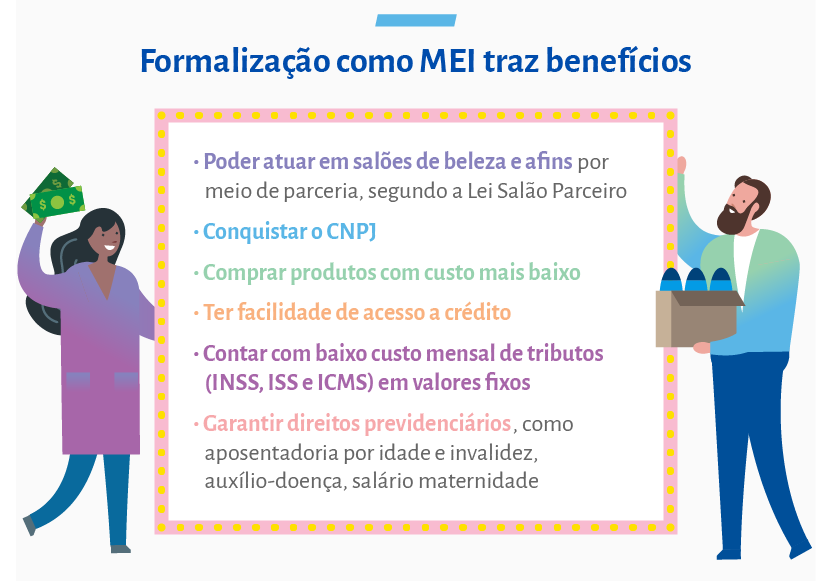 Sebrae survey numbers
2019
1st semester – 108,461
2nd semester – 106,492
2020
1st semester – 94,967
2nd semester – 88,125
2021
1st semester – 100,975
2nd semester – 99,868
2022
1st semester – 109,443
Service:
Beauty Fair 2022
Date: 3rd to 6th of September
Location: Expo Center Norte, São Paulo (SP)
Source: Agência Sebrae