The "utopian" project that brought together Agi, Renner, Banrisul, Panvel, SLC and other giants
Entrepreneur Felipe Diesel, 37, lived in small Santa Rosa (RS), which is 7 hours from Porto Alegre, almost on the border with Argentina. From there, in the municipality of just over 70,000 inhabitants, he had the idea of ​​creating, alongside William Santos, a startup: Yours Bank, a digital bank for children.
The two launched fintech in early 2021, but being away from a major center became an obstacle. "Think about the difficulty of intellectual capital and contacts with the innovation and investment ecosystem", says Diesel to the NeoFeed. "We knew we would have to move to São Paulo to move forward with the company."
This just didn't happen because an obstinate group of 42 entrepreneurs from Rio Grande do Sul created an innovation hub that has changed the gaucho ecosystem of startups and entrepreneurship. Led by Marciano Testa, founder and chairman of the board of directors of Agi, they created Instituto Caldeira, an innovation hub that brings together 100 large companies and more than 700 connected startups.
"Three years ago, Rio Grande do Sul experienced a great deal of pain, with a fiscal deficit, without the possibility of investments, which even generated repercussions on public security", says Testa to the NeoFeed. "This also generated a flight of talent, of human capital." Afflicted with this exodus, Testa decided to unite the private sector with the support of the public power.
His call was joined by important leaders such as José Galló, chairman of Renner's board of directors; Frederico Logemann, from the founding family of SLC; Julio Mottin Neto, from Grupo Panvel; Marcos Boschetti, from Nelógica; Claudio Coutinho, CEO of Banrisul, among other heavyweights of the Rio Grande do Sul economy.
"Rio Grande do Sul is a great labor force. But one concern of ours is that it was having a brain drain. We would like people to stay here. The state needed a great message of innovation", says Galló to the NeoFeed. But this message of innovation came to be considered utopian by some members.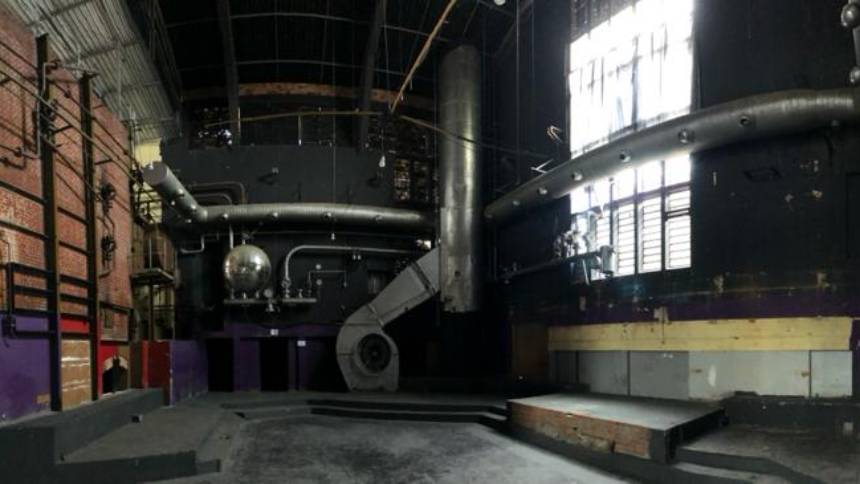 Instituto Caldeira was created in an old abandoned factory of AJ Renner, in a degraded region of the 4th District, in Porto Alegre. "That seemed like a distant dream, a kind of utopia", says Claudio Coutinho, CEO of Banrisul, to the NeoFeed. "The first meeting we had was in the shed. A huge dust, a huge factory, in a dog's cold, even scared me there." "You go there today and it's unthinkable that it's the same place as three years ago."
The place was baptized with the name Caldeira because there in the industrial complex, which totals 100 thousand square meters, of which 22 thousand were entirely renovated, there was a boiler to supply electricity to the fabric factory, built in the 1920s, and to the industries around you.
Today, the boiler refers to an effervescence of ideas and projects, the portrait of how the union between the private sector and the public power can transform the business environment. "Last year alone, the space hosted more than 100 events. This year, there were 120", says Pedro Valério, executive director of Caldeira, to the NeoFeed. These are events like "What is NFT?", "What is Web3", "Artificial Intelligence with IBM", "Applications for Graphene".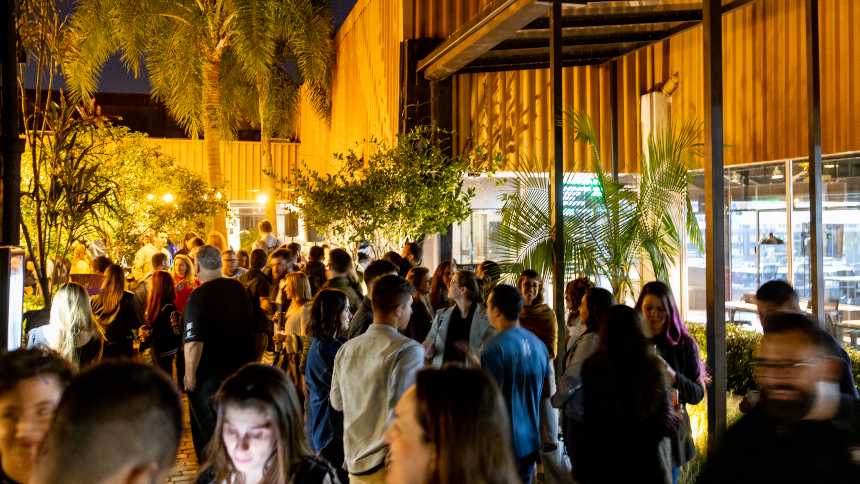 Every Thursday at 11 am, three startups are invited to go to the institute and present their solutions. One of the programs aimed at startups is called Ebulição, with support from Sebrae and the Rio Grande do Sul Development Bank, which trains 20 entrepreneurs per semester. In addition to training with executive skills, there is the possibility of receiving acceleration and funding of R$ 300 thousand.
Felipe Diesel, from Yours Bank, was one of the participants in this program. Today, the fintech that has an educational footprint for children, has a physical space in Caldeira and won Best Startup at the South Summit, an innovation event that took place in Porto Alegre, in May of this year, when it competed with 1,000 startups from 72 countries .
With 180,000 registered users and 45,000 active users, fintech is getting ready to receive a seed round. "The Caldeira brought us visibility and here it is easier to make connections with other companies", says Diesel. Yours Bank already has an active partnership with Sicredi and is in talks with Banrisul, which has a fixed space in the innovation hub.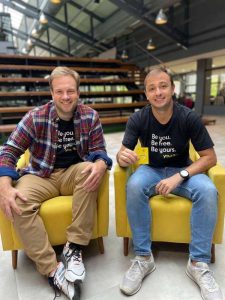 More than providing visibility for startups, the innovation center also serves to bring new air to traditional companies. Banrisul itself is an example of this. "Banrisul is a state-owned bank, it is a heavy bank. We are an elephant, but we have to be next to a rabbit that walks fast, even if it is for the rabbit to bring us the news that there is something up ahead", says Coutinho. "And my rabbit is Caldeira".
The bank has 500 branches, 9,000 employees, BRL 100 billion in assets, BRL 42 billion in credit portfolio and 4.5 million customers. To innovate, he set up a lab with his squads at Caldeira. "We are now going to take our entire corporate education area there", says Coutinho.
It is not only Banrisul that is attentive to the training of professionals. According to Valério, from Caldeira, the companies that are in the Institute have 4,000 openings for professionals with skills in the technology area. With an eye on this and, of course, to create opportunities for young people from public schools, Caldeira signed an agreement with the state education department.
Under the agreement, each semester, 600 young people will receive courses at the so-called Campus Caldeira, which will open on July 7th. It is a specific area of ​​education in partnership with Google for Education, Oracle, Microsoft, Salesforce and AWS. There, English, full step programming, iOS, Android and BigData will be taught. Fundação Dom Cabral, in turn, is developing training programs.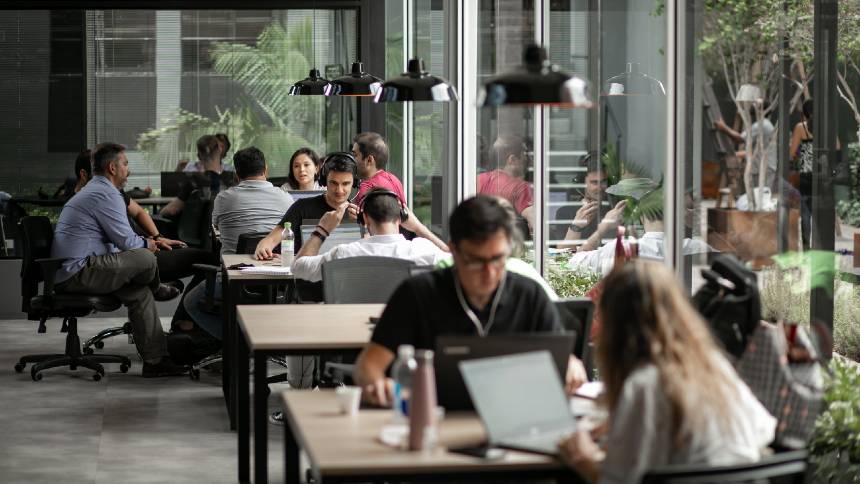 Testa, who is chairman of Caldeira's board of directors, sees the institute with a "give back" feeling. It was in Rio Grande do Sul that he undertook and set up Agi. "That's where I was successful. If I had a mentorship and an ecosystem to help me when I started, I could have developed the company faster."
The Institute is a non-profit organization, but it is professionally managed. The business model is based on renting innovation spaces to large companies. Startups, which are also in there, have subsidized values. Since its inception, BRL 30 million has been invested and this year's revenue should reach BRL 15 million – all reinvested in place.
To get in there, you have to go through a sieve. "We are not a coworking space", says Valério. It has to do with the universe of innovation, matching companies and startups. One of these programs is Conecta. Corporations give startups challenges to develop solutions. In addition to the startups based there, the Institute also makes the challenges available to other companies around the world.
Another aspect that has grown are the missions of entrepreneurs to other innovation centers around the world. Last week, for example, Valerio talked to the NeoFeed directly from Silicon Valley, where he accompanied 15 entrepreneurs on an immersion in the center where the largest technology companies in the world are located. Soon there will be missions to Israel and Portugal.
Anyone who sees the area where today around 4,500 people travel a day cannot believe how it all started. In 2019, when talking to deans of PUC-RS, Unisinos and UFRGS universities, Testa learned that one of the pains was that young people, who attended university labs, developed projects and left the state. "I kept thinking about how I could help create a strong ecosystem in Rio Grande do Sul," says Testa.
With the idea of ​​solving this problem, Testa brought together universities, the private sector and the public power to sign a pact for innovation. But everything was still on paper. As he didn't know where to start, he went to visit some of the world's leading innovation hubs. He went to China, saw Dream Town in Hangzhou; and to the United States, where he visited Plug and Play in Silicon Valley.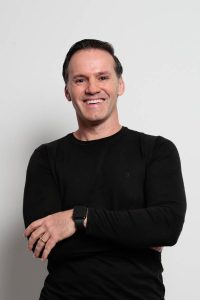 "When I started, I had no idea what it was like to set up and develop an innovation hub. And ours doesn't lose anything to others", says Testa. But, before the project came to life, the entrepreneur got it into his head that the institute had to be private, have ample space to generate an intense community and, as the saying goes, "throw green to reap ripe".
In an interview with the newspaper Zero hour, from Porto Alegre, announced that he would create one of the largest innovation and education hubs in the state and, possibly, in the country. He stated that he would have global companies with their labs, banks, accelerators, VCs, accelerators, incubators and startups. In what the reporter asked where it would be, Testa replied that he "had some ideas, but he was open to receiving suggestions from society". "And it worked," he says.
After the report, he began to receive offers from real estate entrepreneurs and, among some proposals, the Renner family offered a complex of the former Renner fabric factory, created in the 1920s. There were almost 100 thousand square meters of degraded area.
Having decided on the place, Testa began to enlist the gaucho business community to raise the financial part. "I invited the businessmen to a meeting there in the space. It was a brave act because it was an abandoned place, in a degraded region", he says. "It was also the possibility of recovering the region."
Many were skeptical of the place's resurgence, but the entrepreneur went ahead with the idea. He set up a road show and raised R$10 million with 42 companies to start the project. At the beginning of the works, in 2020, the pandemic came. "At that time, there was no commitment from companies to go there", says Testa.
As Agi was moving to Campinas (SP) and 1,300 employees would stay in Rio Grande do Sul, Testa took the risk and pulled the line by taking Agi's innovation lab to Caldeira, in a space of 400 positions. "This took Caldeira out of inertia and other companies took their labs."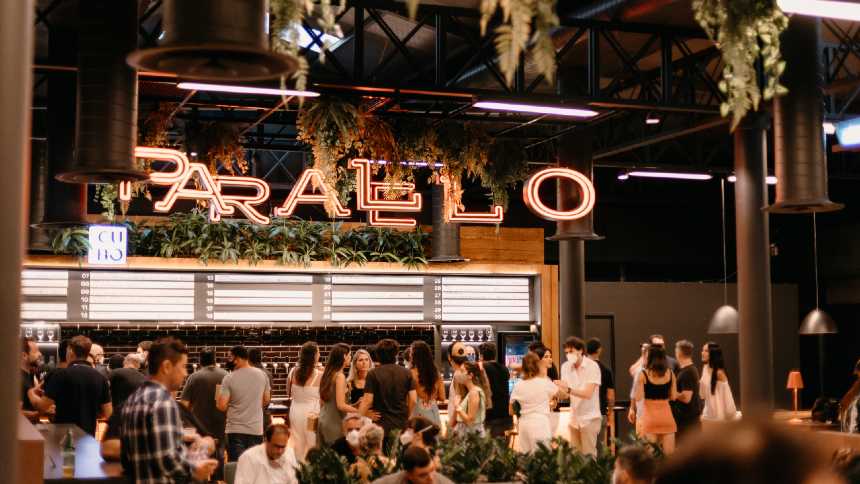 The region has been renovated. The open-air mall, with over 35,000 square meters, gained momentum with the creation of a gastronomic and entertainment complex called Mercado Paralelo. Soon, it will have a gym and beach tennis courts.
"We are calling the region the Caldeira District. It impacted the entire neighborhood, the region is being renovated," says Testa. This is creating a movement up to a real estate resurgence in the area. The number of mapped startups also increased. According to the RS Tech survey, produced by the District, it jumped from 422 in 2019 to 661 last year.
Looking back, Valério, who has been with the project since the beginning, sums up the genesis of Caldeira well. "It was a mixture of madness and faith. We started the work on February 11, 2020 and a month later came the pandemic. We were going to launch a space of 22 thousand square meters with areas for events and the world saying 'no more offices'". But the "madness", that "utopian" project, opened its doors in March of last year and became a reality.
Source: Neofeed