The 10 most popular destinations in Brazil for winter
Coastal cities such as Porto de Galinhas, Maragogi, Salvador and Fortaleza are also among the most popular destinations to escape the cold.
On June 21, the winter season officially begins in Brazil. The season is also the peak season for travel in the country. As a result, Booking.com conducted a survey to find out which domestic destinations are on the list of Brazilian travelers for the months of July and August.
The list revealed a balance between destinations to enjoy the cold and places to enjoy the heat. The city of Campos do Jordão (SP) leads the ranking, famous for its low temperatures and an option for those who want to taste fondues, wines and chocolates.
Second, another winter destination, one of the locations identified as a trend for travelers from around the world in 2022: Gramado, in Rio Grande do Sul. Completing the top 3 is Rio de Janeiro (RJ), ideal for those who escape the cold weather and want to enjoy a beach.
Coastal cities like Porto de Galinhas, Maragogi, Salvador and Fortaleza are also among the most popular destinations to escape the cold.
"This survey, together with other surveys and studies that we carry out to understand the behavior of Brazilian travelers, support our perception that tourism has been recovering and demand for domestic travel will continue as a trend in the coming months. We believe in a busy mid-year vacation period", comments Nelson Benavides, regional manager for Booking.com in Brazil.
Bookings on the platform worldwide in April exceeded 15% compared to this same period in 2019, before the pandemic, which would mean a record for this time of year. In addition to the increase in searches, another trend identified by the platform is the use of mobile devices in travel planning.
Check out the list of the ten most sought after destinations by Brazilians on the platform below:
1) Campos do Jordão (SP)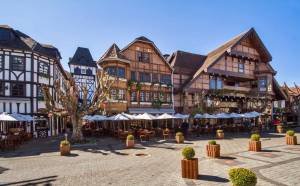 The municipality is known for its low temperatures and European-influenced architecture. The place has become a good destination for couples and young people, in addition, Campos do Jordão is a good choice for those travelers who love contact with nature and for those who love shopping. There are options for all audiences. Among the must-see tours are: Morro do Elefante, the cable car ride and Amantikir Park.
2) Lawn (RS)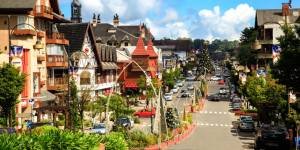 With many accommodation options, Gramado is a great choice for those who love to walk on trails. For visitors who enjoy the cities more, a must-see is to visit Rua Coberta – which is the commercial center of the city. There, you can find restaurants and shops for all tastes. Another option, especially for those traveling as a family, is to visit the Mini Mundo, a miniature city.
3) Rio de Janeiro (RJ)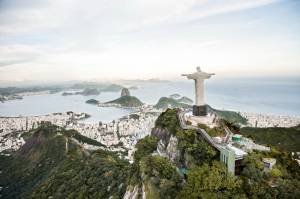 As it is in July, the beaches of Copacabana and Ipanema may not be at an ideal temperature for bathers, but there are countless other tours in Rio de Janeiro. Visiting the Sugar Loaf is one of the alternatives – in addition to Escadaria Seláron, go to Parque Lage and Mirante Dona Marta. Rio de Janeiro offers numerous restaurants and bars for those who want to enjoy the gastronomic side of the city. And for those who like art, the Museum of Tomorrow can be a great option.
4) Monte Verde (MG)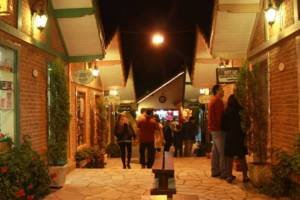 Monte Verde is the destination for those who love adventure. The Pedra Redonda Trail, the Pico Selado and the Plateau Trail are some of the examples of tourist attractions that travelers can enjoy during their stay. Booking.com offers B&Bs and inns with many price variations. Monte Verde also counts as a Falconry School for the bravest.
5) Sao Paulo (SP)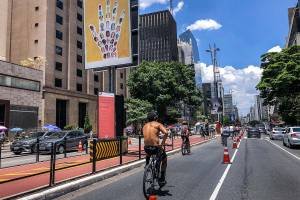 The megalopolis is the junction of different cultures. In the city, you can stay in hotels, flats and several options. For those who like to get to know the city through gastronomic tours, São Paulo offers options from barbecue to restaurants specializing in vegan cuisine. The city also offers tours in museums such as MASP, Pinacoteca and Museu da Imagem e Som, not to be missed.
6) Port of Chickens (PE)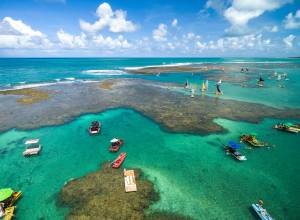 If the goal is to rest while looking at a beautiful view, Porto de Galinhas is an option. With several beaches with crystalline and calm waters, Porto de Galinhas is a destination that pleases the whole family. It is also possible to take a buggy ride and visit the city center to do some shopping. Watching the sunset from the beach can be the highlight of the day.
7) Caldas Novas (GO)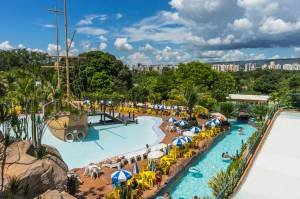 Caldas Novas, in Goiás, has some water parks such as Water Park and Diroma Acqua Park. Serra das Caldas State Park is a good choice for travelers who enjoy natural pools and waterfalls. Other tours that can be considered unmissable are: Jardim Japonês, Monumento das Águas and Parque das Fontes.
8) Maragogi (AL)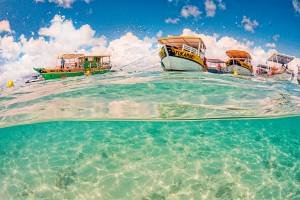 Maragogi can be considered a true postcard of northeastern beaches. With typical cuisine and jaw-dropping beaches, Maragogi can be a great choice for young travelers and families. Among the beaches are: Maragogi Beach, Burgalhau Beach, Barra Grande Beach. In addition to the maritime tours, in Maragogi the tourist can go on trails and visit the village of Maragogi.
9) Salvador (BA)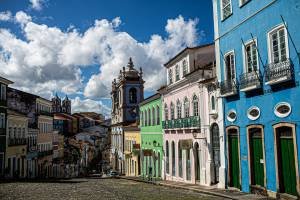 When it comes to the city of Bahia, Pelourinho is a good place to visit – as is the Mercado Modelo. Salvador is a historic city, so many of the tours have this historic rescue side of the city, such as Forte da Barra and Praia da Barra. The Basilica of Senhor Bonfim is another point that carries a lot of Bahian DNA – in addition to the many Bahian beaches.
10) Fortress (CE)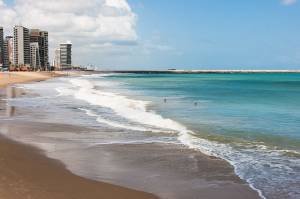 In addition to the fairs and beaches, Fortaleza is a large Brazilian city. And its movement, especially in times of collective vacations like July, makes the place a desired destination for travelers. It is in Fortaleza that the Cachaça Museum is located and it is leaving the city that it is possible to visit Morro Branco, a fascinating red sand scenario.
Source: Exam