Tencent Games, the largest game company in the world, will open an operation in Brazil
In yet another sign that the Brazilian games market has once again entered the radar of large international companies in the sector, Chinese company Tencent Games will open an operation in Brazil, sources told NeoFeed.
The company, which is the largest game company in the world, with global revenues of more than US$ 32 billion, is assembling a local team, which will be led by an executive who will come from China.
Currently, Tencent Games operates in the Brazilian market indirectly, through companies in which it invests. Among them, Level-up, which has the game "Ragnarok", and Riot Games, which owns the "League of Legends".
The strategy of directly entering the Brazilian market is due to restrictions on online games in China, but also due to the saturation of the Asian market. "There is still a lot of room to grow in Brazil," says one of the sources, who is familiar with Tencent Games' plans.
In addition to investing in dozens of studios around the world, Tencent Games, which is part of Tencent, a Chinese giant founded by Ma Huateng and worth US$437 billion on the Hong Kong stock exchange, also develops its own games. Especially for smartphones.
The main ones are "Peacekeeper Elite", a Chinese version of PUBG Mobile, and "Honor of Kings", which is dominant in China. Other Tencent Games games that have grown in their home country are "Fight of Golden Spatula" and "Return to Empire".
The plan, by creating a local structure, is to bring its own games to the Brazilian market, starting to operate directly and charging in reais. "It makes all the difference to have a local team because of the speed of making decisions", says a professional familiar with the negotiations. "Tech companies that want to seriously expand in a market need people in the country."
The strategy is an effort to gain more traction outside China, where 75% of gaming revenue from Tencent, a conglomerate that also owns WeChat, the messaging app that has nearly 1.3 billion users and which is used for almost everything, from ordering a taxi, paying bills, shopping and even making medical appointments.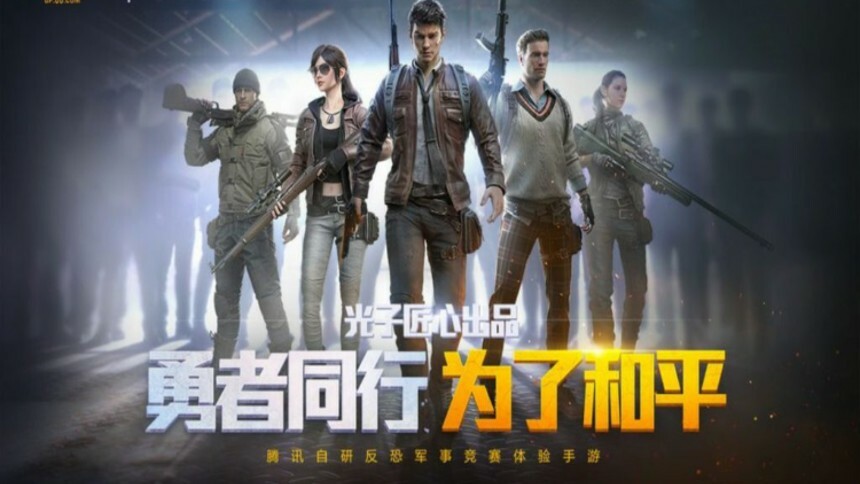 Since last year, China has introduced new rules for under-18s, limiting the amount of time they can spend on video games to three hours a week. The measure was justified as "necessary to combat gambling addiction".
This is already affecting the company's results. In the first quarter of 2022, Tencent's domestic gaming revenue in China was nearly $5 billion, down 1% from the same period last year. International revenue, however, grew 4% to $1.6 billion.
A good part of the results of the international operation comes from the stakes that Tencent Games holds in other companies in the sector. Among them, Epic Games, owner of "Fortnite"", one of the most popular shooters in the world; from Supercell, creator of the game "Clash of Clans"; and LightSpeed ​​Studios, which develops "PUBG Mobile" – in addition to the aforementioned Riot Games and Level-up.
But Tencent Games, according to the NeoFeed, wants its own games to start gaining traction outside of China. For this reason, it became vital for the company to expand internationally. And in this trajectory, Brazil, one of the main gaming markets in the world, entered the Chinese radar.
Last year, the sector generated US$ 2.3 billion in Brazil, according to preliminary data from consultancy Newzoo. With this performance, Brazil is the largest market in Latin America and the 13th in the world.
Last year, the games industry generated US$ 2.3 billion in Brazil
The decision to have an operation in Brazil for its games area is not Tencent's first direct investment in Brazil. In November last year, Tencent Cloud, the Chinese company's cloud computing division, opened the first data center in the country, in São Paulo.
The company also made investments in some companies in Brazil through its venture capital arm. One of them was at Nubank, a Brazilian fintech that went public last year and is currently worth US$ 17.5 billion. Another was at Omie, an online management system startup founded by entrepreneur Marcelo Lombardo.
the game is starting
Tencent Games' move comes amid a series of deals involving Brazilian game studios in search of talent due to the global shortage of game development professionals.
Epic Games, owner of the game Fortnite and in which Tencent Game has a stake, acquired a stake in Aquiris Game Studios in April this year. With the investment, whose value was not revealed, the companies signed an agreement to publish multiplatform games. Aquiris' two main titles are "Wonderbox" and "Horizon Chase".
In March of this year, Brazilian Oktagon Games was purchased, for an undisclosed amount, by American Fortis, a global company formed by veterans of game companies such as Zynga, Electronic Arts, WB Games and Smule. Founded by Ronaldo Cruz, in Londrina, in the interior of Paraná, in 2008, Oktagon Games is a mobile game developer and has 92 employees. His most famous game is the "Magic Puzzle Quest".
Afterverse, the games company of Movile, owner of iFood, also hired the bank UBS to seek a strategic partner for the operation. The company, which owns Crafty Lands and PK XD, wants to double its monthly user base to 100 million within three years, and a strategic partner can help reduce that time.
Brazil also has a unicorn in the gaming area. This is Wildlife, founded by Arthur Lazarte, Victor Lazarte and Michael Mac-Vicar in 2011. The company owns the successful games "Sniper 3D" and "Tennis Clash" and was valued at US$ 3 billion in private rounds. .
Apparently, the grown-up game is taking its first steps in Brazil.
Source: Neofeed