Small enterprise homeowners keep away from passing on the rise in prices to the ultimate worth
The increase in costs is what has made life more difficult for small business owners, but despite this they are avoiding passing on the readjustments to consumers. According to the first edition of the Small Business Pulse Survey, carried out by Sebrae in partnership with the Brazilian Institute of Geography and Statistics (IBGE), only 9% of them fully passed on to their customers the increase in company operating expenses, 43 % did not raise the prices of products or services and 47% made only a partial transfer.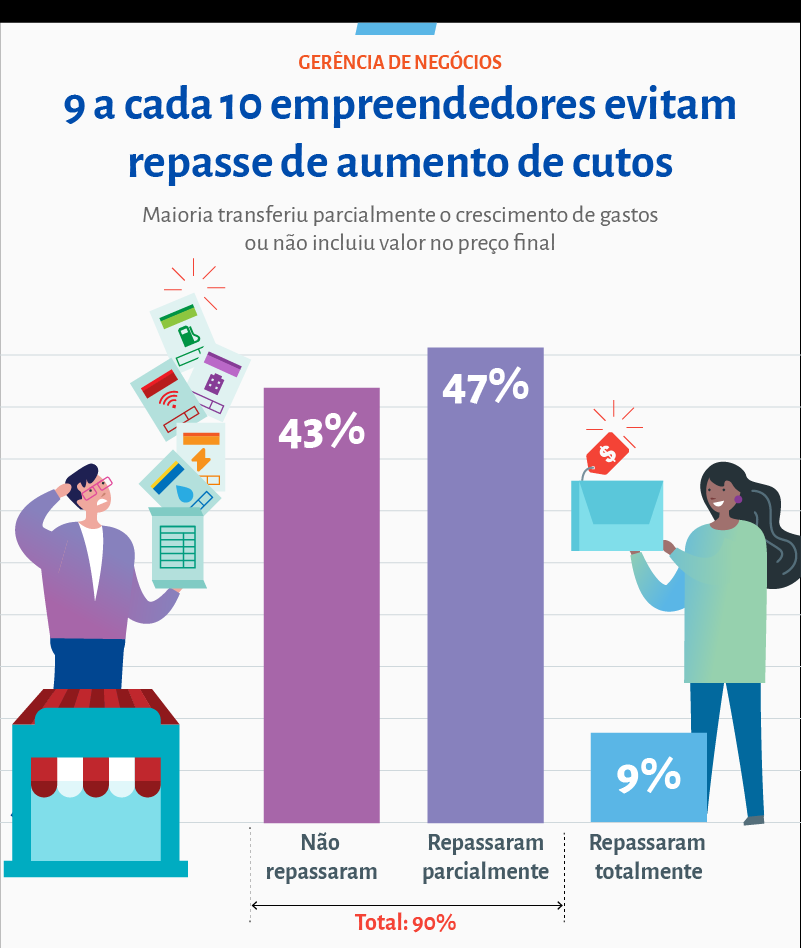 According to the president of Sebrae, Carlos Melles, the research indicates that the owners of small businesses are holding the price adjustment to avoid losing customers, since most of them confirm that the companies had increased costs. "Nearly 8 out of 10 small businesses reported cost increases in the last 30 days, but only 9% were able to fully pass these increases on to customers," he notes.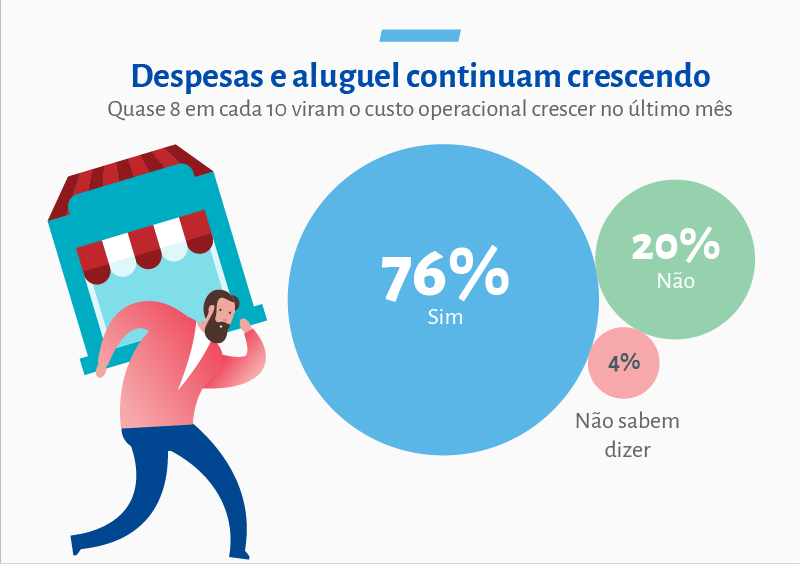 The Pulse of Small Businesses shows that 76% of entrepreneurs recorded growth in spending, in a period of one month, and even though the increase in spending on inputs and goods, fuel, rent, energy, among others, was the main difficulty for 42% of entrepreneurs, followed by lack of customers (24%), in addition to debts with loans (10%), taxes (4%) and suppliers (3%).
"The lack of customers has been one of the main reasons for concern for entrepreneurs and, given the lack of consumers and the reduction in the purchasing power of families, small businesses will resist passing on these costs as much as possible so as not to lose sales. They are preferring to reduce profits to keep customers", says Melles.
The strategy of not passing on cost increases is being adopted by both individual microentrepreneurs (MEI) and micro and small business owners. The research reveals that the total pass-through of the increase in costs to the final price was adopted by only 10% of micro and small companies and 9% of MEIs.
Pulse – This is the first edition of the Pulse of Small Businesses survey, which will be carried out quarterly by Sebrae and IBGE. Data collection was carried out between August 26 and September 11 in the 26 states and the Federal District. 6,000 small business owners were interviewed and the margin of error is 1% up or down.
search numbers
Has the increase in company costs been passed on to customers?
Small Business
• 43% did not pass on
• 47% was transferred only partially
• 9% was fully transferred
Micro and Small
• 42% did not pass on
• 48% was transferred only partially
• 10% was fully transferred
MEI
• 44% did not pass on
• 47% was transferred only partially
• 9% was fully transferred
In the last 30 days, has your company had increased costs?
Small Business
• 4% Don't know
• 20% No
• 76% Yes
Micro and Small
• 2% Don't know
• 22% No
• 76% Yes
MEI
• 6% Don't know
• 19% No
• 75% Yes
Source: Agência Sebrae