Sisters earn BRL 2.5 million with 'end-to-end' consulting for first-time entrepreneurs
Victoria and Bárbara Bacchi are sisters and together they founded Imã Building Brands, an agency specializing in design, architecture and the business journey. After realizing that restaurants, hotels and other ventures in the entertainment and retail sector were big victims of "first-time mistakes", they opened a company in 2017 to help small and medium businesses from end to end.
It all started after the duo discovered they had an entrepreneurial streak. After meeting a coffee shop famous in London for its paper cups — similar to the one Starbucks brought to Brazil — and beautiful packaging, the two decided to import the model and have their own business. The cafeteria was an extension of a clothing store, but soon became the focus of visitors. "We buy very expensive coffees and packages, but we don't invest so much in the technical file. And that was where our profit was", says Bárbara, about what went wrong in the first undertaking.
According to them, the place was a visually beautiful space, but it did not deliver what it promised. For example, the number and placement of outlets was not strategically chosen. As a lesson, they learned that beauty must always be combined with usability.
Realizing that they were not the only ones to have this problem, they decided to start market studies and understood that the gastronomy and hospitality sectors were the main victims of the combo focus on visuals and abandonment of performance. They began to pay more attention to the weaknesses of the business and to optimize operations without losing money. "Halfway through, things started to work out at the cafeteria and people started asking us for help with names, packaging and business tips. We thought we could make a company that would respond to this ecosystem", says Bárbara about the birth of the idea for Imã Brands.
Before embarking on the venture, however, they also opened a mall focused on entertainment in Balneário do Camboriú, which consisted of 42 containers. "We started to understand what people really connected to from there. We added experiences to the mall, with clubs, places to eat…"
Realizing that the market had people with capital to invest in operations available for lease in the mall but who were afraid to take the first step, they started a project that, in the future, would become Imã Building Brands. "We designed a pre-model with the structure and design of everything the mall needed. When someone interested arrived, we evaluated what he wanted to invest in and presented the finished project. Then we thought, 'This is it'."
After understanding that their passion was for behind-the-scenes work, they finally founded Imã Building Brands, to help SMEs invest in the right way.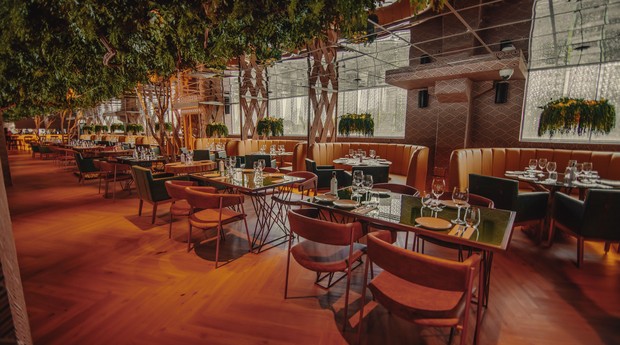 The agency works from creation to operation, going through the brand concept, branding strategy, planning, performance architecture and implementation.
Often, Imã's customers are already familiar with the business world. "It is not always someone who has never undertaken. Sometimes, the person is no longer making a profit or has a very outdated business, we also do this restructuring of businesses that already existed before." In the case of new entrepreneurs, the diagnosis seeks to understand the preferences and personality of those who will be in charge of the business, in addition to factors such as location, context and target audience. "At this stage, it's crucial that we get involved personally. In the end, the entrepreneur can end up getting lost and not connecting emotionally with his business."
The agency works with a kind of command, in which the client chooses the services according to his needs. This causes the final budget depends on the investment that each entrepreneur can and wants to make, in addition to the needs of each business. The duo says that if the client does not have enough resources, the agency offers a playbook to help attracting investments external. "Our aim is to make it 100% autonomous, but we also carry out a three-month follow-up period after the projects are delivered, in addition to monthly creative management packages for social networks, hidden shopper and technical sheet review. " explain.
Today, Imã has more than 70 projects signed for national and international projects and closed 2021 with a turnover of R$ 2.5 million — for this year, the projection is to reach R$ 3.5 million. The entrepreneurs say that they are in the initial stages of opening an arm of their own operations in the gastronomy and hospitality sector in collaboration with external investors.
Source: PEGN Magazine