Shein hires ex-Shopee and starts assembling a team to operate in Brazil
Shein's app was the most downloaded in Brazil in the fashion sector
At the end of last year, the founder of Chinese fashion giant Shein, Chris Xu (also known as Yangtian Xu), was in Brazil to meet with some of the main clothing suppliers in Brazilian fashion retail, as revealed exclusively The NeoFeed.
At the time, the entrepreneur's objective was to get to know the Brazilian market better, understand tax issues and study a model to start operating in Brazil, a country in which it already earns more than R$ 2 billion.
Five months after that visit, Shein, which produces cheap clothes in the fast-fashion model, has already hit the nail on the head. The company has just hired Felipe Feistler to be the general manager of the Brazilian operation. Feistler was at Shopee, where he was responsible for e-commerce in Latin America.
The executive has already held meetings and presented himself as responsible for Shein's Brazilian operation, according to the NeoFeedwho was unable to contact Feistler to comment on the plans for Brazil.
In addition to Feistler, Shein also brought Fabiana Merlino Magalhães to the local operation, who will be the head of the fashion category. She was on Aliexpress, where she stayed for just seven months. Previously, she worked for over nine years at Dafiti e-commerce.
On LinkendIn, it is still possible to find at least 14 open positions to work in the Brazilian operation, located in São Paulo. Shein is recruiting for various areas, from human resources and taxation, through communication and logistics. Even an interpreter of Mandarin, Portuguese and English is on the list of professionals being sought after by the Chinese fashion giant.
The interpreter's reason is simple. A group of Chinese is side by side with Brazilian executives who are being hired to define how the Brazilian subsidiary's operating model will be.
The most likely to operate in Brazil is through partnerships with clothing manufacturers so that the pieces can be produced locally, reducing delivery times. Currently, Shein has a website in Portuguese, but it brings its parts from China, which can greatly increase the delivery time, which can reach 30 days.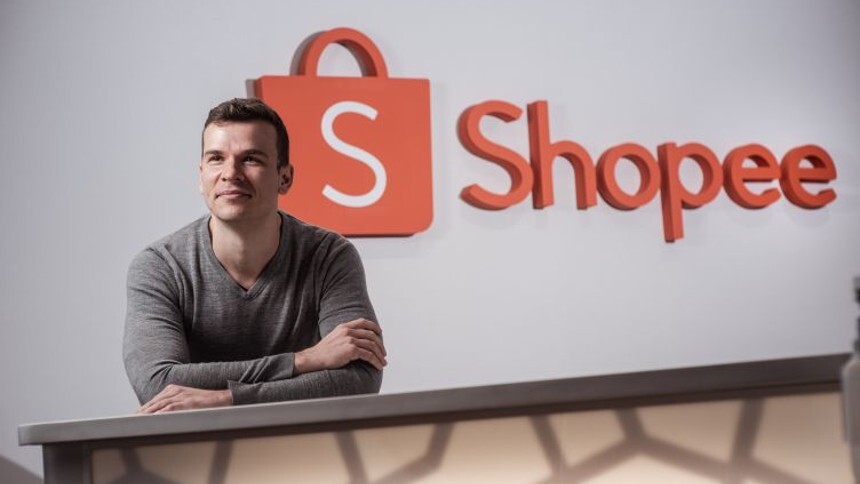 "This is a business maturing move," says a source in the fashion industry. "First, it penetrates the market via cross-border, understands the consumption profile, builds a customer base and gradually creates a local structure and starts operating more closely."
This move by Shein, however, comes on the heels of a potential interim measure to increase taxation on products sold on cross-border platforms such as Shopee, Shein, AliExpress and Wish.
"Should it move forward, we see fashion retailers as the most benefited, as Shein's business model is essentially import-based with price competitiveness as a key differentiator, while we believe Shopee would likely accelerate local operations ( which today already exceed 85% of GMV)", says an XP report on the subject.
Today, the limit released for cross-border imports is US$ 50, which causes many buyers to make dozens of stinging purchases to escape inspection. The measure being studied by the Brazilian government is to tax every purchase at 60%, regardless of the price limit.
There is also pressure from several retailers, in the figure of the IDV, which represents more than 70 companies, such as Americanas, Riachuelo, Renner, Marisa, Magazine Luiza and Casas Bahia, for inspection to be increased. The IDV estimates that only 5% of shipments were inspected by customs in 2020 and that 7% of shipments are effectively declared.
Gaining ground in Brazil
Even without a local operation, Shein has been gaining traction in the Brazilian market. In 2021, the Chinese retailer's app was the most downloaded in the fashion industry, with 23.8 million downloads, according to a Goldman Sachs report, based on data from consultancy Sensor Tower.
The performance was three times higher than that of the second place in the category, Lojas Renner. Shein was also ahead of C&A, Marisa and Arezzo. "We see Shein as a growing force in the Brazilian apparel retail sector," write BTG Pactual analysts Luiz Guanais, Gabriel Disselli and Victor Rogatis in a report.
But it is not only in Brazil that Shein has grown. Globally, it is estimated to have earned nearly $16 billion in 2021. In April, in a more than $1 billion investment round, which saw Tiger Global, General Atlantic and Sequoia participate, it was valued at $1 billion. 100 billion, more than Indetex, which owns Zara.
At the same time that it grows, the controversies surrounding the Chinese company, founded in 2008 by Xu and which began to evolve in 2015, when it conquered consumers from 12 to 27 years old, the so-called generation Z, increase.
In April this year, Shein was accused of plagiarizing pieces from Zara – a company that has also, in the past, been involved in similar controversies because of being accused of copying pieces by famous designers.
It is not the first time that Shein has lived with accusations that it produces pieces that are copies of several brands. In its trajectory, the retailer has already been involved with controversies involving plagiarism of clothing from small suppliers to larger manufacturers, such as American Levi's.
The Chinese company is also accused of contracting services from suppliers who keep workers in facilities without adequate health and safety conditions, with working hours of 11 hours a day and payment per piece produced.
This scenario was described in November last year in a report by the NGO Public Eye, which recorded testimonies from Shein's outsourced workers in the village of Nancun, where there are several suppliers of the company. After the report, Shein said it would open investigations to investigate the allegations.
Source: Neofeed