Scala's Billionaire Plan to Turn into the "Information Heart of Information Facilities"
The company opens its fifth data center and plans 28 more by 2027, in an investment that could reach US$ 3.5 billion. The next ones are in Rio de Janeiro and Porto Alegre
In 2020, when the new coronavirus pandemic began to paralyze the world, UOL sold UOL Diveo, its data centers division, to the American fund Digital Colony, now renamed DigitalBridge, in a deal estimated at between US$ 300 million and $400 million, giving rise to Scala.
More than two years after this deal, Scala is playing a billion-dollar investment in building data centers in Brazil and Latin America. By 2023, US$ 2 billion will be invested. In total, the contributions will reach almost US$ 3.5 billion in 2027.
"I arrived late, but at the right time. Market demand has exploded", says Marcos Peigo, CEO of Scala, to NeoFeed, referring to its main competitors, such as Odata and Ascenty, which have been in the Brazilian market for longer.
Scala already has four data centers in operation, located in São Paulo and Campinas. Earlier this month, it inaugurated its fifth data center and the first vertical data center in Latin America, with 56 meters in height and over 12 thousand square meters of built area.
This week, the company is announcing its expansion to other cities. The plan is to build data centers in Rio de Janeiro, Porto Alegre and Fortaleza. The advance to Latin America is also underway. A data center is being built in Chile.
But the plans are very ambitious. The company plans to build 17 more data centers in Brazil, in addition to increasing its presence in the Latin American region. In Chile, there are plans to build two more data centers. And in the script is the entry into Colombia and Mexico.
When everything is ready, there will be 33 data centers with an estimated capacity of more than 900 megawatts – currently, it is 50 megawatts. "The business plan foresaw a growth of 12% to 20%, but I am growing more than 100% year on year and I should exceed 200% in 2022", says Peigo.
The expansion is being leveraged by a bold strategy. Instead of building data centers and sharing with multiple customers, the common industry model, Scala is erecting entire buildings and dealing exclusively with a single customer. These are corporations that need structures hyperscalingsized to meet the growing demand.
Although it keeps the names secret, due to confidentiality agreements, there are not so many companies in the market capable of absorbing this technological infrastructure. These are companies like AWS, Google, Oracle and Microsoft. On a smaller scale, there are IBM and the Chinese Tencent and Alibaba, which already operate in Brazil.
In practice, Scala is becoming the "data center of data centers". "I say that the entire building is theirs and that they can even put the logo", says Peigo. "The only price is to keep growing with me."
When he designed Scala's business plan, Peigo believed that 50% of its data centers would be used by customers. hyperscaling. But today the proportion is 90%. The other 10% are the more than 200 corporate customers, inherited from the purchase of UOL Diveo.
The billion-dollar resources for this expansion come from a variety of sources. One of them is DigitalBridge itself, which has US$ 45 billion in assets under management and has 45 digital infrastructure companies around the world – most of them in data centers.
In Brazil, DigitalBridge also owns Highline, a company that buys cell towers from telephony companies and tried, last year, to acquire Oi's mobile operation for more than R$ 16 billion – the competition was won by the TIM consortium. , Clear and Alive.
In March of this year, Scala also issued R$ 1 billion in debentures, with a five-year maturity, and payment of DI plus 3.25%. Peigo says that a new issuance, this one of R$ 2 billion, should be made soon. The International Finance Corporation (IFC), the investment arm of the World Bank, is also a minority partner in Scala.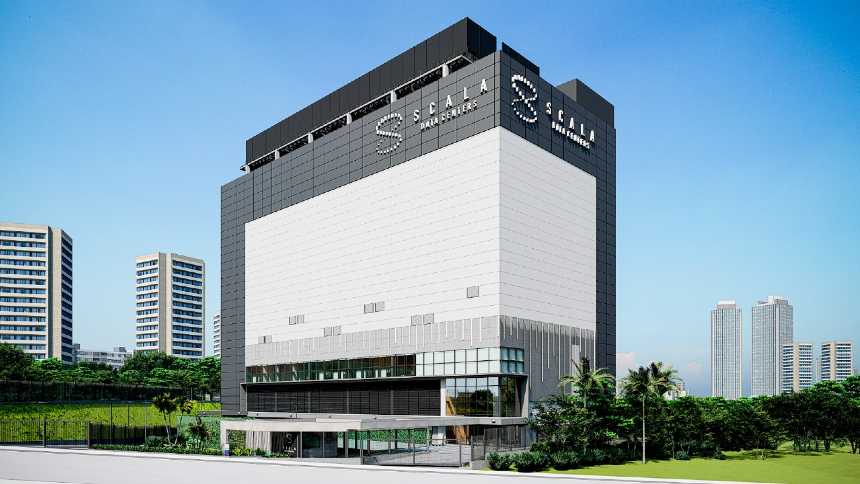 Peigo also believes that building exclusive buildings for clients he calls "triple A" guarantees long-term contracts and predictable revenue. "My work is no longer technology, to be real estate", says the CEO of Scala. "These are buildings with high added value and guaranteed consumption."
digital infrastructure
Scala is benefiting, like Odata and Ascenty, from an explosion in the use of cloud computing infrastructure, a trend accelerated by the new coronavirus pandemic, but which has found fertile ground in Brazil due to a series of peculiarities.
One of the reasons is that the intensive use of digital infrastructures has led to an explosion in demand in the United States. And that made the big cloud providers, such as AWS, Google and Microsoft, migrate to other countries. And Brazil was one of those chosen for this expansion. "The large companies were not in the country and this asymmetry was going to be updated", says Peigo, referring to the need for more local digital infrastructure.
At the same time, the closer to the companies, the lower the latency (the response time). And this is increasingly important for certain applications. Added to this is legislation that requires data storage in the country and the entry into force of the LGPD (General Personal Data Protection Law).
This scenario provoked an explosion of investments. Last year, spending on digital infrastructure reached $6 billion in Latin America, according to consultancy Arizton. Spending is expected to reach $9.1 billion in 2027.
Digital infrastructure spending reached $6 billion in Latin America in 2021
In Brazil, it is estimated that, over the next five years, expenditures will reach US$ 3.7 billion. Globally, global data center investments will rise 4.7% to $226 billion in 2022, according to Gartner, a leading technology research and consulting firm.
It is a fertile field to invest in the search for customers. And the competition that Scala faces is from companies that have been in the market longer. One of them is Odata, a data center company created by Pátria in 2015. In Brazil, it has three data centers in the state of São Paulo.
Odata's expansion also involves the construction of a data center in Rio de Janeiro, with its first stage 100% contracted and scheduled to start operating in 2023. In Latin America, among the projects in operation and under construction or expansion, the company has eight data centers.
In Colombia, the country that marked Odata's first international foray, the company has a center in Bogotá and plans to add three more units in the short term. In Chile, in turn, there is a data center in operation in Santiago and another under construction. This year, it began operating in Mexico.
In the dispute is also Ascenty, which has 18 data centers in operation in Brazil and one in Chile. This year, the company is preparing an investment of R$ 1.35 billion to increase that number. Ascenty currently has 9 data centers under construction, three of which are outside the country: two in Mexico and another in Chile.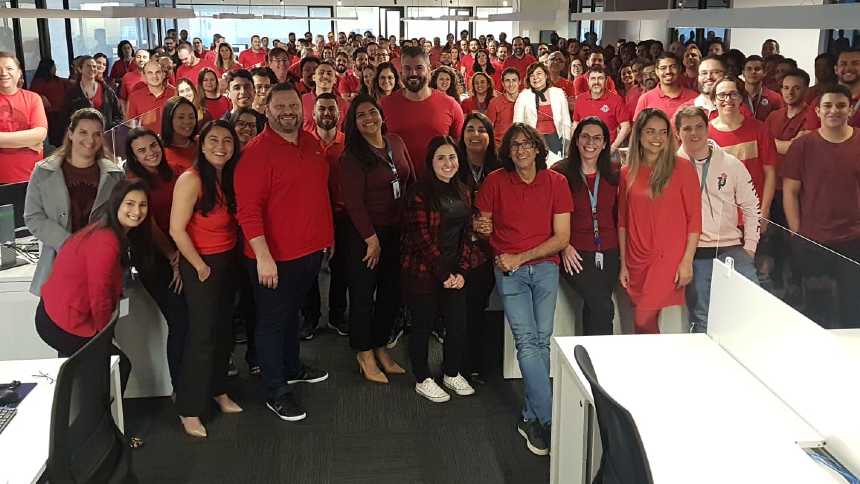 Scala's strategy to catch up in the number of data centers compared to its competitors is a methodology called "fast deploy", which was patented by the company. It promises to reduce the time to build a data center from 18 months to 24 months to an average of between six months and nine months.
The technique consists of a prefabricated, modular and standardized model that speeds up construction. While the land on which it will be built is acquired and the environmental licenses are obtained, the engineering work is carried out simultaneously.
To do this, Scala has a strategic agreement with Modular Data Centers, which works exclusively for the company. Peigo himself is an advisor to the company, as well as Carlos Piani, former CEO of Equatorial and CEO of HPX, SPAC, which is merging with Ambipar's subsidiary Response, to go public in the US.
Gaining scale, pardon the pun, is the name of Scala's game to conquer a place in the sun, or rather, in the darkness of the refrigerated rooms of data centers in Brazil and Latin America.
Source: Neofeed