Oil and dollar influence fuel prices; see how they've changed since 2014
Petrobras announced on Friday (17) a new rise in diesel and gasoline prices to distributors – intensifying tempers between the state-owned company and the Bolsonaro government, which is trying to force lower prices to avoid wear and tear in an election year.
Among the main factors for the fuel boom are the recent soaring in international oil prices – but also the sharp rise in the value of the dollar against the real in recent years.
In the charts below, it is possible to see that, in 2014, the price of a barrel of Brent oil, an international reference, was very close to the current value, of around US$ 110. At the same time, however, the dollar was quoted less half the current value: around R$2.24, compared to the current R$5.14.
On the other hand, fuel prices – except for a sharp drop in mid-2020, when the Covid-19 pandemic caused demand to plummet – have since been on a moderately high trajectory, until the spike that began in late 2020.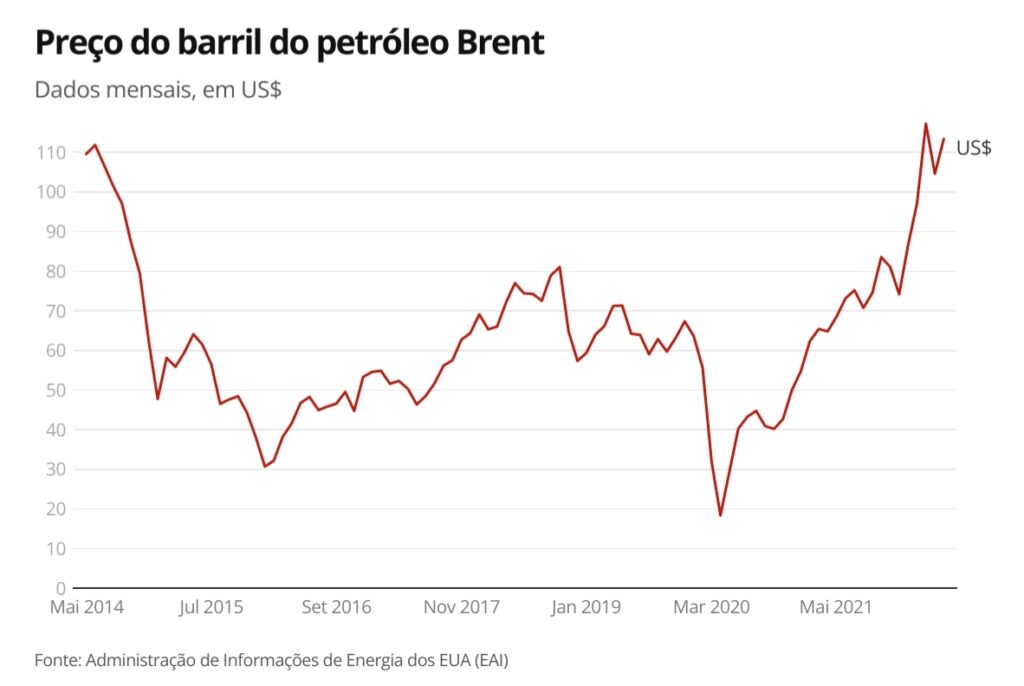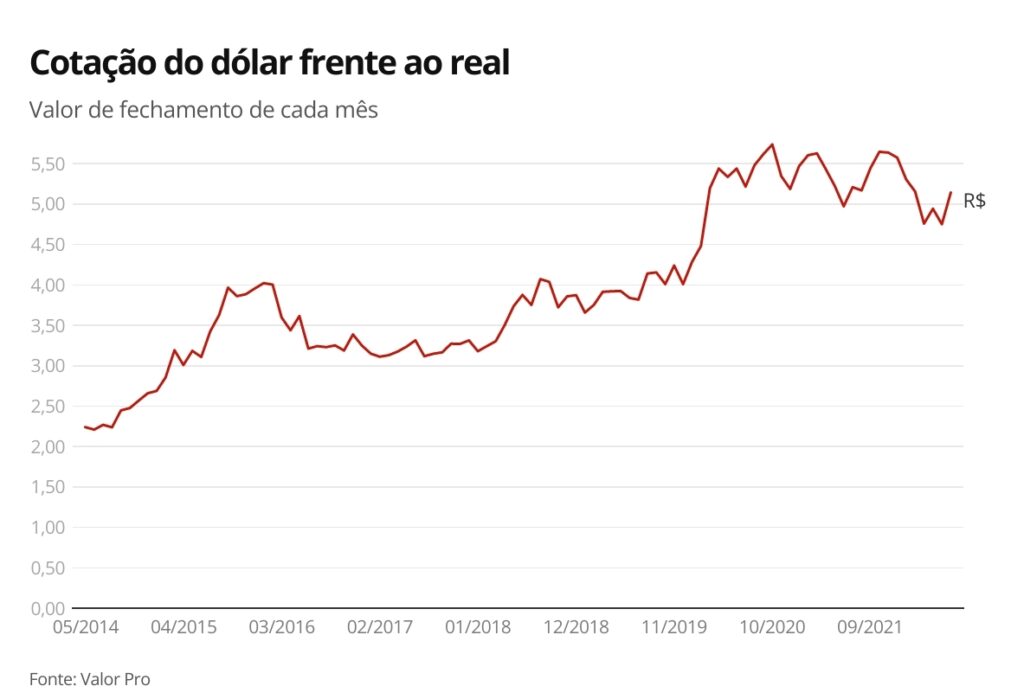 Source: G1