Micro and Small Enterprise Day highlights the significance of entrepreneurs for Brazil
There is no brake for small businesses in Brazil. In yet another National Day for Micro and Small Enterprises (MPE), the sector celebrates the mark of 72% of jobs generated in the country in the first half of 2022 alone, reaching 30% of Gross Domestic Product (GDP) and 99% of enterprises Brazilians, that is, 18.5 million small businesses. "It is no exaggeration to say that micro and small companies are once again the locomotive that drives the Brazilian economy", argues the president of Sebrae, Carlos Melles, this October 5, 2022.
check out here Sebrae's tribute to small businesses in Brazil.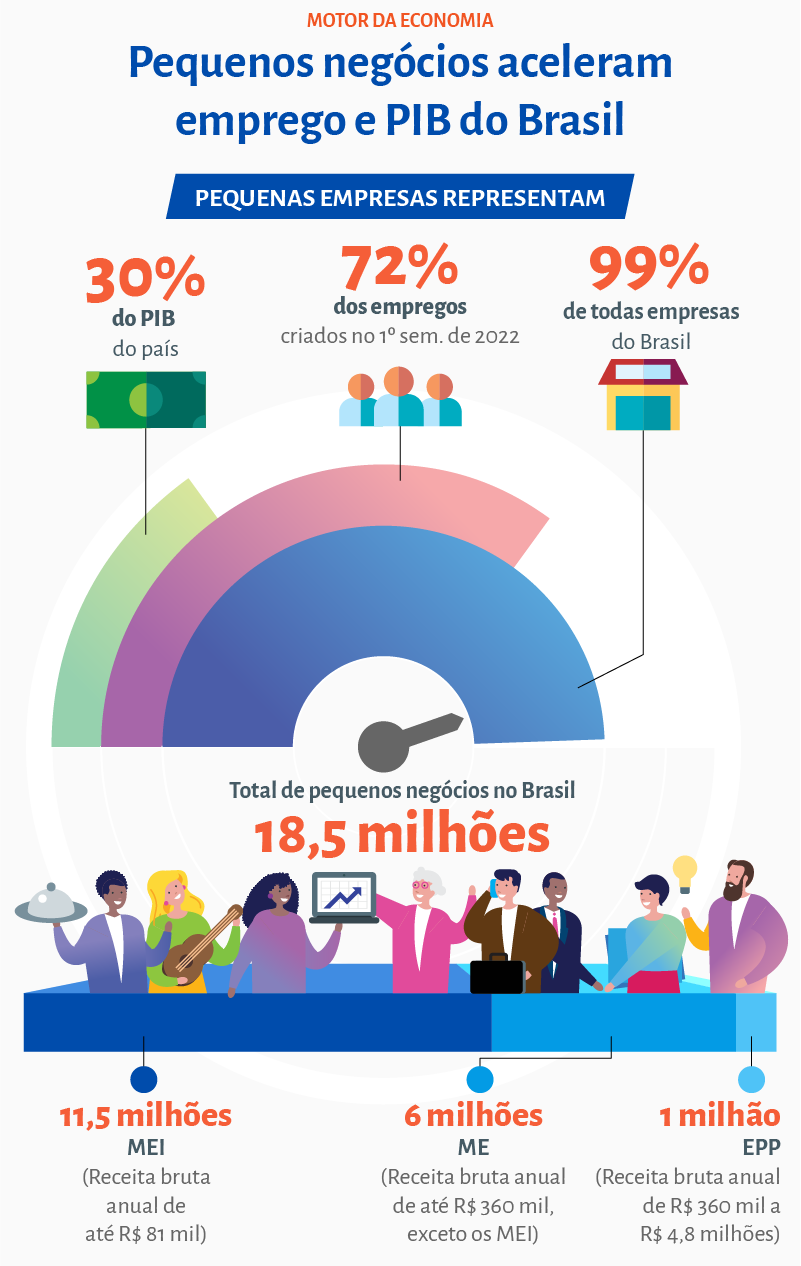 Most of this expressive business contingent is formed by Individual Microentrepreneurs (MEI), professionals who decided to bet on entrepreneurship earning up to R$ 81 thousand per year and that today there are 11.5 million spread throughout the country. Micro-enterprises, those whose revenue does not exceed R$ 360 thousand, and small companies, with cash between R$ 360 thousand and R$ 4.8 million, add up to 6 million and 1 million CNPJs, respectively.
The Southeast continues to concentrate the highest percentage of MPE, with 51% of the total numbers. Behind are the South, with 19%, and the Northeast, with 17%. Midwest and North are further apart, with 9% and 5%, in that order. Regarding the type of activity, the Services segment also maintains its leadership, accounting for 9.1 million registrations. Commerce comes in second, with 6.1 million small businesses; Industry, on the other hand, accounts for 1.8 million companies.
The good numbers remain even with the last challenging years due to the Covid-19 pandemic. Most entrepreneurs needed to seek more resources to continue with their business. A Sebrae survey shows that, until September 2022, the banking system granted more than 390 thousand loans this year alone.
In comparative terms, the National Support Program for Micro and Small Businesses (Pronampe), which in 2022 started to include the MEIs in its new phase, which began in July, has already enabled R$ 27.8 billion in operations to small business. The Micro and Small Business Guarantee Fund (Fampe), managed by Sebrae, reached R$ 2.9 billion, while the Emergency Credit Access Program (FGI PEAC) reached R$ 6.8 billion.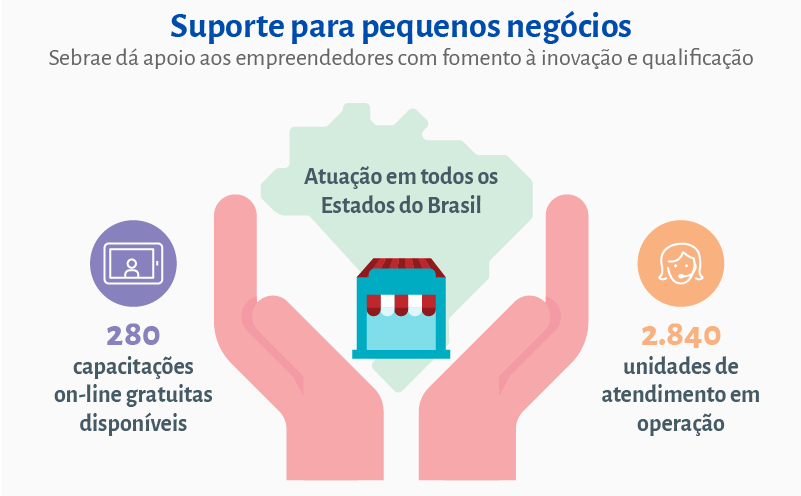 For Melles, a more accessible credit market for small businesses, combined with greater qualification and training for entrepreneurs, can generate great economic growth and development.
"Micro and small companies have already shown that, to the extent that they receive the support of efficient public policies, they are able to respond immediately by generating new jobs, increasing income generation and collecting taxes", emphasizes the president of Sebrae. .
"It is necessary to evolve in the availability and granting of targeted and incentivized credit to small businesses, reducing costs, bureaucracy and collateral requirements, also seeking to simplify documentation", he adds.
In order to continue maintaining the good performance of Brazilian small businesses, Sebrae provides support to entrepreneurs by fostering innovation and qualification. Altogether, there are 280 free online training courses and 2,840 operation service units. And, in 2022, the institution reinforces its commitment to micro and small business owners in Brazil, completing 50 years alongside entrepreneurs.
About Sebrae 50+50
In 2022, Sebrae celebrates 50 years of existence, with activities around the theme "Creating the future is making history". Called the Sebrae 50+50 Project, the initiative emphasizes the institution's three pillars of action: promoting an entrepreneurial culture, improving business management and developing a healthy and innovative business environment for small businesses in Brazil. Past, present and future are in focus, showing the evolution from the foundation in 1972 to the present day, with a look also at the new challenges that will come for entrepreneurship in the country.
Source: Agência Sebrae