LEGO launches set of bricks inspired by The Office series
The model is full of references to the production – including even the cat that the character Angela would sneak into the office.
Fans of The Office now you can play with set from LEGO inspired by the office Dunder Mifflinfictional company of the iconic series famous for the American adaptation of the NBC network.
The toy's shape is a detailed replica with some of the most seen places inside the Dunder Mifflin Paper Company offices, including the reception, the Jim and Dwight character desks, Michael Scott's office and the conference room.
The 1164-piece set, in addition to details like Dwight's stapler in a jelly, Michael Scott's World's Best Boss Mug, and the cat Angela sneaked into the office, includes all of the most notable characters from plot.
However, LEGO says Andy is not included because he is working on his "management skills".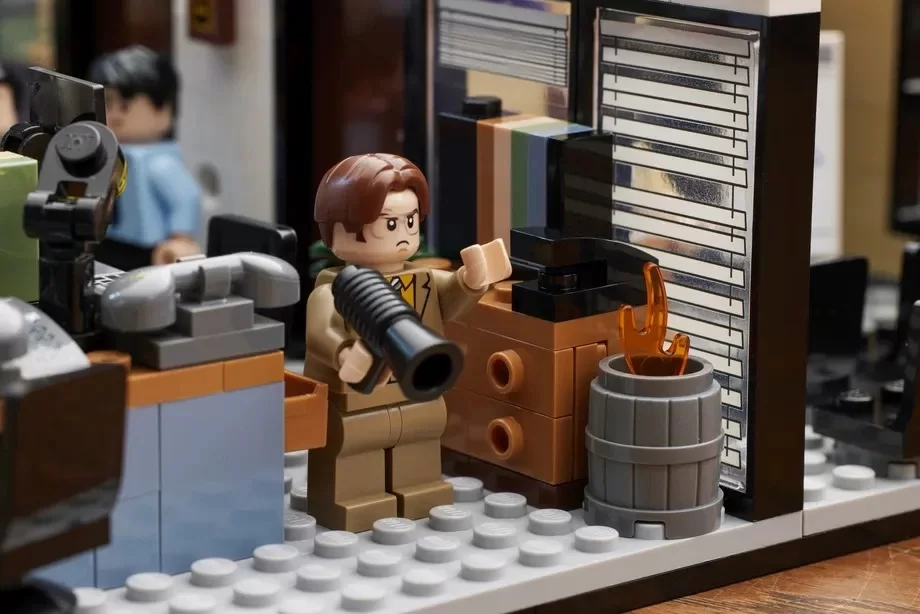 For now, the product will be available for pre-sale this Friday, the 15th, exclusively at Walmart in the US and Canada. From October 1st it will be possible to import the product directly from the LEGO website.
The Office It has two versions: an English one, aired between 2001 and 2003, and an American one, which was more successful, originally broadcast between 2005 and 2013.
In both cases, the series is a fake documentary that shows the day-to-day life of an average paper company's office. In Brazil, the series is available on Amazon Prime Video and HBO Max.
Source: Exam