KPTL reinforces wager on startup that plans to be the "Alexa of SMEs"
KPTL is expanding its bet on artificial intelligence with a new contribution. The venture capital manager is investing BRL 2.5 million in the operation of Suri, a startup formerly known as Chatbot Maker and which specializes in creating virtual attendants for SMEs.
The new capital injection, exclusively anticipated to the NeoFeedit is a follow on of the investment of R$ 1.5 million in the operation that KPTL had carried out in July last year. "We made a first contribution and they hit the stipulated goal. The new investment is part of our strategy for the fund", says Danilo Zelinski, one of the directors of KPTL.
The money in question comes from the Criatec 3 fund, which has among its shareholders the National Bank for Economic and Social Development (BNDES) and is managed by KPTL. The vehicle has already had resources applied in rounds early stage of 36 companies in Brazil. Among them, startups such as fintech Blu365, agrotech Cowmed and retailtech Neomode.
Founded in 2020 and based in Fortaleza, Suri operates with a service that allows small and medium-sized companies to have faster access to bots used to serve customers who come in contact with its operations through social networks and applications such as WhatsApp. .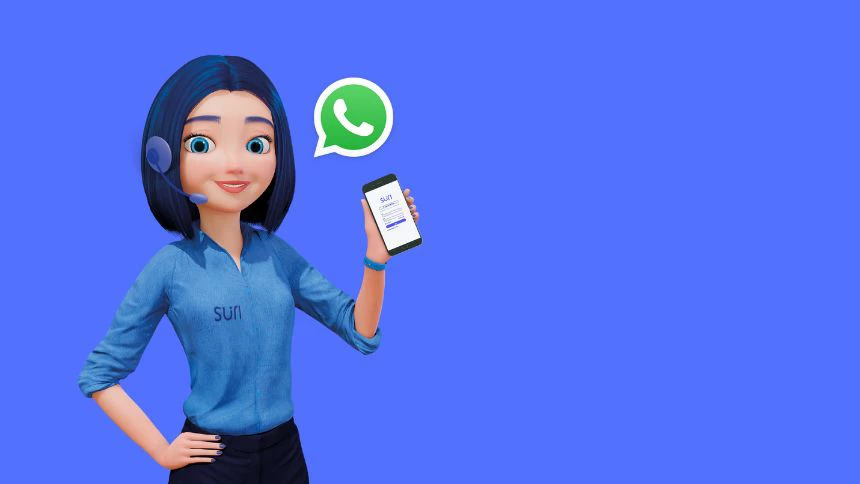 To generate revenue, the startup operates on a model software as a service and charges a monthly fee from each company that uses virtual service on its platforms. The amount is R$ 290 per month, but there are additional figures charged according to the volume of assistance provided by SMEs.
The new funding will be used to expand the startup's business model and go beyond SAC. The idea is to use technology as a sales channel. "Artificial intelligence can make a 100% automated sale," he says, in an interview with NeoFeed, Thiago Amarante, CEO and co-founder of Suri. He underscores the startup's ambition to consolidate itself as the "Alexa of SMEs."
According to British consultancy Juniper Research, sales made by conversational commerce – as this concept is also known – moved US$ 41 billion globally in 2021. The forecast is that this figure rises to US$ 290 billion by 2025, with half of this amount coming precisely from chatbots.
In practice, much of the resources will be used by Suri with investments in technology to advance the solution of transforming bots into sellers. Another portion of the money will be dedicated to hiring employees. The forecast is to expand the current staff of 40 professionals to 55 by the end of the year.
Suri currently has 550 customers and its bots were responsible for 16 million calls in the last quarter. In addition to SMEs, this base includes larger companies, such as Unimed and the Pague Menos pharmacy chain. The goal is to surpass the mark of 1,000 customers this year and have 3,000 companies using the services by the end of 2023.
By focusing on SMEs and now betting on a new source of revenue, Suri's idea is to try to differentiate itself from competitors who also develop chatbots for companies. Among these companies are Huggy and Take Blip. The first serves companies such as Positivo, Vivo and Bayer. The second has companies such as Coca-Cola, Itaú, Casas Bahia and Kroton in its portfolio.
When the sales solution, still in the testing phase, is in operation, Amarante estimates that 70% of the companies contracting Suri will use the service. "It's a customer demand," he says. Suri will not charge an additional fee for the feature, but will keep a percentage of the sales made by the bots.
Among other plans, the startup is considering a new fundraising, but only next year. What is also not ruled out is geographic expansion to win customers across borders. "As of 2023, we will start looking outside the country", says Amarante, who does not reveal, however, where the startup plans to start this international incursion.
Source: Neofeed