In the Mechanic's Shop, the M&As toolbox is open
Lightning doesn't strike twice in the same place is an old adage of popular wisdom, but retailers in France seem to want to subvert it. Origin of the sixty-year-old Magazine Luiza, one of the pioneers of omnichannel in Brazil, the city in the interior of São Paulo is home to Loja do Mecânico, an e-commerce that is gaining physical space in the countryside, meeting the needs of mechanics and owners of small gardening, carpentry, locksmith shops , etc.
Founded by Márcio Gurgel, a miner from São Gotardo who settled in Franca and started his career selling tools as a street vendor, Loja do Mecânico has picked up the pace in recent years and is expected to make more than R$1.5 billion in revenue in 2022. The entrepreneur is proud of the expansion that occurs generating cash, which facilitates the path to the strategy of investing R$ 300 million by 2024, benefiting from the available capital and low leverage (close to 1 time the Ebitda) for M&As.
The trajectory of Loja do Mecânico, a company that expects to reach R$ 5 billion in revenue in four years, changed its level — and prestige — almost in 2020, when the private equity firm created by Eduardo Sirotsky Melzer, eB Capital, won a dispute with 20 other investment funds and reached an agreement with the founders to acquire control of the retailer.
Initially, eB Capital invested BRL 600 million to take control, a deal valued the company at more than BRL 1 billion and included primary and secondary tranches. Since then, Loja do Mecânico has been structured to accelerate the strategy of building an omnichannel business and transforming the retailer into an ecosystem, expanding the range of services offered to shop owners.
The Gurgels remained in charge, with Marcio in charge of Loja do Mecânico as CEO and his son Thiago continuing his work in the technology area, but eB Capital did not just bring in the capital necessary to grow. The management team was also strengthened with the arrival of ex-Creditas Vitor Hiraiwa as CFO. Renan Pereira Henrique, a partner at eb Capital, moved to the interior of São Paulo and took over as the head of business operations.
"The arrival of the CFO helped us a lot to develop financial services", says Márcio. In partnership with third parties such as financiers and fintechs, Loja do Mecânico offers credit and consortium to customers, money that can be used to set up a workshop from scratch or invest in better tools. The consortium portfolio, for example, already reaches R$ 50 million.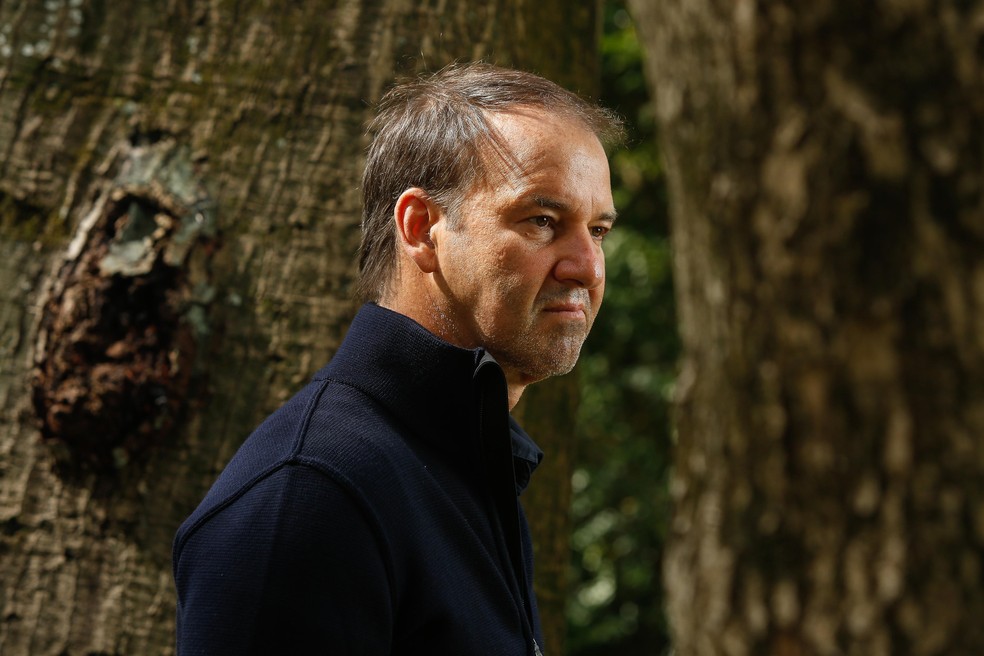 Eduardo Sirostky, partner at eB Capital: M&As to build a platform — Photo: Leonardo Rodrigues/Valor
During this period, Loja do Mecânico also grew, preserving good financial metrics, guarantees Duda, the nickname by which the founder of eB Capital is best known. "We see retail companies suffering a lot with squeezed margins, but we managed to grow violently with a very healthy margin," he says.
When eB Capital invested, Loja do Mecânico had only one experimental physical store in Franca, but it already had considerable revenue (R$ 800 million) for a business still unknown at Faria Lima. Since then, the expansion has gained traction. "We receive 5,000 orders a day, from drills and products weighing 1 gram to tools weighing two tons', adds Márcio.
The company expects to open ten physical stores this year, which includes cities in the interior of São Paulo, such as Campinas and Sorocaba, and municipalities in Minas Gerais. The promise is to reach 30 stores by next year. Physical stores currently account for 8% of sales.
In the best Magalu style, the stores work as a logistics hub, shortening the delivery time for mechanics, a time that can be crucial for a professional who depends on equipment to make income. "Stores deliver in three to four hours and orders can be placed online, physically or by telesales", explains Thiago, the CTO. The company also has a large distribution center in Cajamar, in Greater São Paulo.
With proprietary technology from logistics management, Loja do Mecânico wants to become known in the mechanics community as a company that goes beyond sales. No wonder, it started to use the concept of platform and joined credit. The newest venture, however, is the acquisition of O Mecânico, a content channel that has 300,000 followers on Youtube.
Apparently, this will not be the only acquisition. Loja do Mecânico is carrying out due diligence on two assets for acquisitions and has signed four confidentiality agreements to evaluate other potential M&As, says Renan Henrique. On the radar, from assets that complement the portfolio or help the company's geographic expansion.
Other strategic conversations, which may include a larger M&A that goes beyond the R$300 million already programmed in investments, is also not ruled out. As far as the Gurgels are concerned, Loja do Mecânico will gain even more speed, reaching 200 stores, no longer being "just" a digital reference.
Source: Value Pipeline