Hike helps entice prospects with low CAC – and is already price R$ 80 million
Hike – a startup that helps companies like Bradesco, Nubank and Claro to acquire customers with a low CAC – has just raised a round of seed money who valued the business, created just four months ago, at R$ 80 million (post money).
The funding was made by Coruja Capital, the manager of the former head of the consumer bank area at Itaú, Márcio Schettini, and by 39a, by Gustavo Roxo, a former director of BTG.
Hike was born with a simple proposal.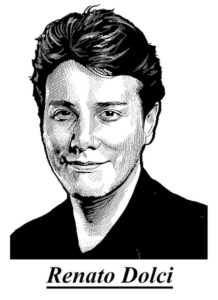 "70% of the digital sales market is in the hands of Big Techs (Google and Facebook). We want to surf the other 30%," Renato Dolci, the founder, told the Brazil Journal.
Basically, Hike helps its clients advertise in alternative media – such as little-known sites with high audiences, and mobile games – which drastically reduces customer acquisition cost (CAC) without compromising conversion.
"That ad that appears in the middle of the mobile game is 7x cheaper than Google and Facebook, for example," said Renato. "The problem with this medium is that if you don't do it right, you can't convert."
Hike also buys media from sites such as Plusdin – which makes comparisons between financial products such as credit cards and has more than 4 million unique hits per month – and First Class Passenger, which teaches how to earn and use air miles better and has 1 million accesses/month, mostly from class A.
Hike only wins on success: if it converts sales to its customers at a cost lower than the company's average CAC, it receives a premium on top of that.
Hike is not Renato's first company in this niche. Until recently, the entrepreneur was the CEO of Decode, a business he founded and sold to BTG Pactual in 2019.
Decode did more or less the same thing as Hike, but only for BTG Digital, helping the retail bank bring in new customers for its brokerage and banking services.
Before founding Decode, Renato had an unusual trajectory in the startup world.
Political scientist and master in econometrics from the Sorbonne, he worked from 2013 to 2017 at the Federal Government Communications Department (Secom), creating models to understand the behavior of the population in relation to government guidelines.
Afterwards, he went to work in the area digital of the Bank of Brazil. It stayed a little while. He left to create his own digital transformation consultancy, BTB, which was eventually acquired by BTG, giving rise to Decode.
Renato founded Hike together with Eduardo Galvão, his partner at BTB, and Fabiano Mello, who was the COO of Decode.
With the round, Hike intends to build a platform to connect partners (sites and game developers, for example) with smaller advertisers, along the lines of Google Adsense and Taboola.
Today, Hike only serves large customers. With the new platform, it also intends to penetrate SMEs.
But why would a customer leave AdSense?
"We have a more competitive cost than theirs and we were able to do the tracking of conversion, to show that it came from us," said Renato. "As for the website owner, I can pay more, because I pay per conversion, not per view. For you to get good money from Google, you have to have millions of views."
Source: Brazil Journal