Girls lead funding spherical for Brazilian femtech Really feel & Lilit
Femtech that operates in the female intimate and sexual health market, Feel & Lilit grows with financial resources coming predominantly from investors
THE feel & lilit, a Brazilian femtech pioneer in the female intimate and sexual health market, announces this Wednesday, 30, a pre-seed round of up to R$ 1 million led by Sororitê, the largest group of angel investors in Brazil. The value will be used in the development of the company's products and platforms.
O Sororite was created to narrow the paths between startup founders and investors by democratizing the subject for more women who intend to invest in venture capital. In less than two years of activity, the group has already invested more than BRL 4 million in startups led by women.
"If it weren't for the identification demonstrated by these investors, who believed in our business and in other businesses led by female entrepreneurs, it is very likely that, today, consumers would not have available this range of products aimed at sexual wellness. This is a very strategic investment, as in addition to financial resources, it shows that we have an active community that contributes to product development and research", says Marina Ratton, founder of Feel and CEO of Feel & Lilit.
Currently, Sororitê has more than 80 women with experience in different areas, who evaluate and invest in early-stage startups. Among the companies already benefited, in addition to Feel & Lilit are HerMoney, Mimo, PHP Biotech, Muda Meu Mundo, Herself, Se Candidate Mulher, Kultua and Beca.
"We want Sororitê to be the reference group for founders looking for capital and expertise. The objective is to empower women in all sectors – whether sectors with more female founders, such as femtechs, or sectors dominated by white male founders, such as fintech and agrotech", says Flávia Mello, co-founder of the group.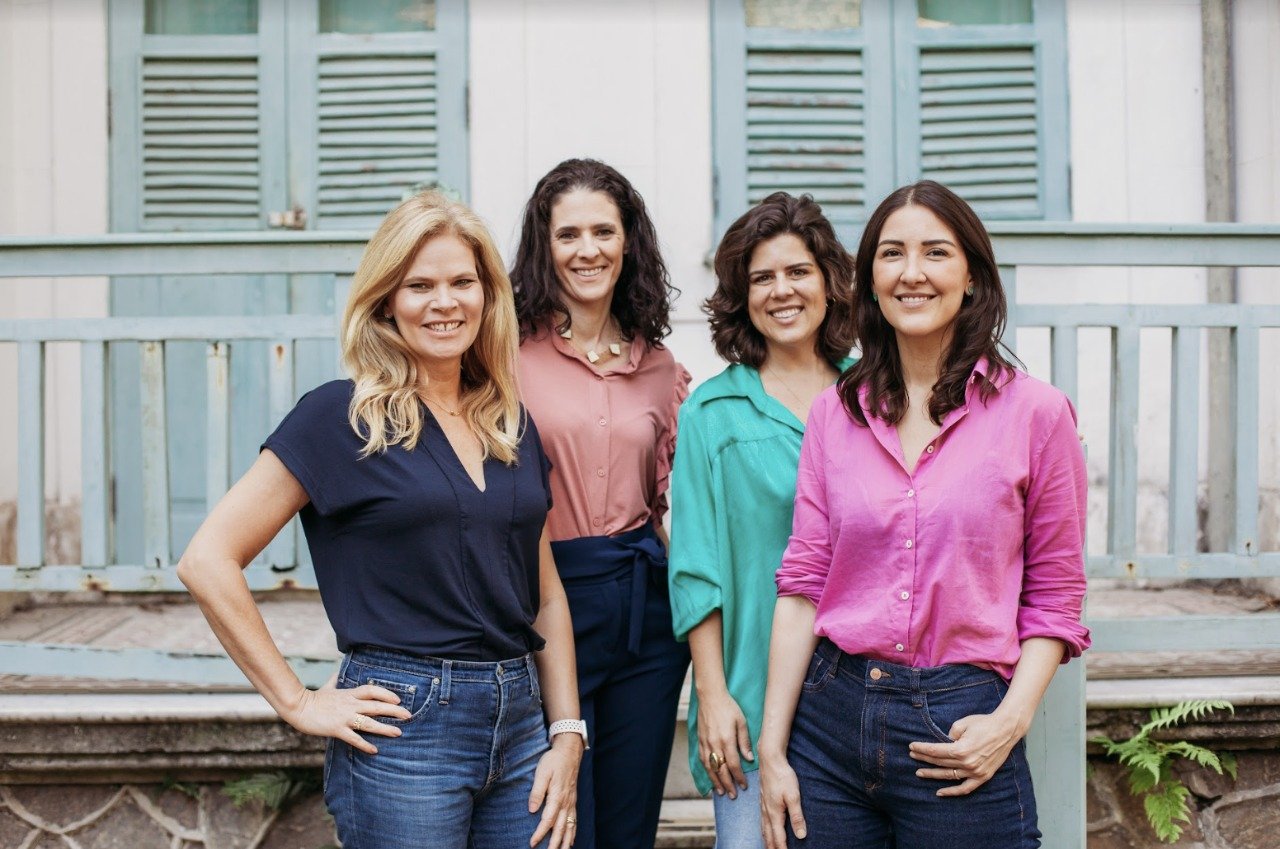 Sororitê: founded by angel investors Flávia Mello, Erica Fridman Stul, Mariana Figueira and Jaana Goeggel (Gabi Amorim./Disclosure)
The femtech Feel & Lilit
United since June last year, Feel and Lilit together have 90% of the value of contributions raised from investors, a trend among femtechs.
Data from the PitchBook report, conducted in 2019, show that female investors are twice as likely to invest in startups founded by someone of the female gender. When this startup is led by a female CEO, the propensity goes up even more, reaching up to three times.
In operation since the end of 2020, Feel already has a growth of more than 70%. Last year, the company focused on products for women's intimacy underwent its first round of investments, through the equity crowdfunding platform Wishe, in which it obtained a historical rate of 84% of the financing led by female investors, reaching a raise of Rs. $550k.
Also founded in 2020, Lilit has already earned BRL 1.7 million just from the sale of one product, the Bullet Lilit vibrator. The company was also responsible for opening the sexual well-being category in partner brands such as Magazine Luiza, Amaro and holistix🇧🇷
"Even offering products designed for different moments in a woman's care routine, the public of both brands is the same. We seek the opportunity to speak together with this entire universe of women, uniting our experiences as solo entrepreneurs", emphasizes Marília Ponte, founder of Lilit and COO of Feel Lilit.
Source: Exam