'Genius' or 'talker': who is Do Kwon, accused of sinking cryptocurrency market
It was $40 billion that disappeared overnight.
The value exceeds the GDP of countries like Honduras, El Salvador or Bolivia.
That's the amount of money lost by those who invested in luna and terra, two cryptocurrencies whose value plummeted on May 13. Both were created by 30-year-old South Korean tech entrepreneur Do Kwon.
His story is similar to that of many young prodigies who arrive in Silicon Valley, in the United States, with the idea of ​​creating the next great innovation that will revolutionize the market.
Kwon studied computer science at the prestigious Stanford University in the USA, and worked as a software engineer at Microsoft and Apple, until founding Anyfi, a technology company dedicated to the development of connectivity alternatives.
But the creation that made him world-renowned came in 2018, when he launched Terra Labs, a Singapore-based software developer.
Do Kwon founded the startup together with Daniel Shin, with the aim of building payment systems based on a technology known as blockchain.
At the time, the businessman claimed that he was creating a "modern financial system" that users could use without having to resort to banks or any other type of intermediary agent.
This is how he entered the world of cryptocurrencies, gaining the support of large companies, such as Binance, who believed in the potential of the project.
Forbes magazine considered him one of the great young successful professionals in the world of technology. Before long, it seemed that the businessman had the world at his feet.
Without any humility, Do Kwon called his luna cryptocurrency "my greatest invention" and proclaimed to the four winds the qualities of the digital currency that, in his view, had the potential to "change the world".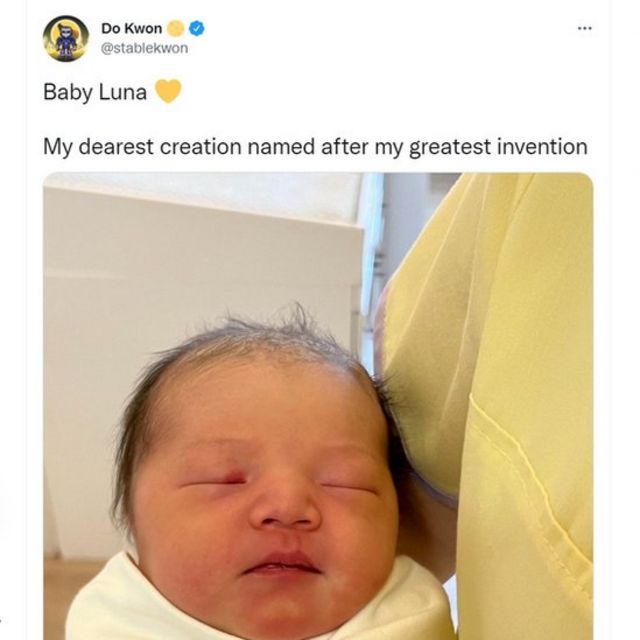 The 'lunatics' and the cult of personality
Kwon quickly gained the trust of a select group of investors who were proudly called "lunatics" (after the name of one of the cryptocurrencies).
His company has raised billions of dollars from major venture capital investors to finance the projects.
In a short time, he gained prestige in the markets and convinced many "heavyweights" of his risky trading gamble based on lab-created algorithms.
Unlike bitcoin, whose creator is unknown and has a system that operates without a "face" to seek funding, "Kwon coins" — as they are known in the cryptocurrency environment — are linked directly to a person.
Among the project's convictions was Mike Novogratz, CEO of Galaxy Digital, who announced his support by getting a tattoo alluding to the luna.
The effervescence reached such a level that, in April of this year, Kwon published a message on Twitter in which he informed that he had baptized Luna's newborn daughter. "My most precious creation is named after my greatest invention."
The confidence of some big investors in the entrepreneur has reached such a point that the presenter of the podcast Mission: DeFi assessed that a "cult of personality" had been created around Do Kwon.
Why moon and earth are 'twin' coins
Do Kwon launched the luna cryptocurrency on the market in 2018. Two years later, he created terra, a digital currency that belongs to the category of "stablecoin", or stable coins.
Unlike other cryptocurrencies, those that are "stable" are so named because they are linked to a less volatile asset, such as the dollar.
They are a very different type of currency than others, like bitcoin or ethereum.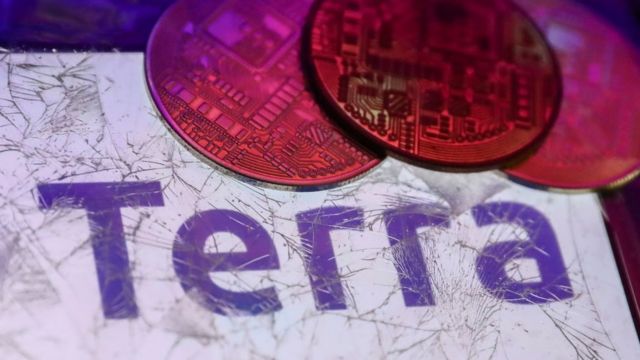 The moon-earth duo has its own mathematical formula created at Terra Labs, in which the value of one depends on the other. Hence, they are known as "twin coins".
Earth is an "algorithmic stablecoin" that, through complex calculations, must always maintain the value of one dollar. No more, no less.
Everything seemed to be working fine, until critics began warning that Kwon's creation — considered by some to be a work of genius and by others a fraudulent scheme — could fall apart at any moment.
the collapse
And that's what happened. The market has lost confidence in Kwon's algorithmic formula against a backdrop of falling cryptocurrency prices and bad news in the economy.
Luna lost all her value (it plummeted from $118 to $0.09) and earth collapsed along with her.
The brutal fall of both currencies brought panic among investors, who embarked on a massive cryptocurrency sale, leading to an overall decline in the sector.
"I am heartbroken at the pain my invention has caused everyone," Kwon wrote on Twitter as the scandal broke.
Big investors lost billions of dollars, even though they knew the risk they were running, as they have an army of analysts and cryptographers who thoroughly study each investment.
The biggest problem, as always, was to end up in the lap of small investors, people who, without understanding the algorithmic intricacies, put their trust (and investments) in something that theoretically will give them easy money.
In a forum on the social network Reddit, some users posted the difficulties they were facing and even shared suicide prevention phone numbers.
'I felt like I was going to die'
A desperate man was arrested for visiting Do Kwon's home shortly after the cryptocurrency crash.
He told the BBC his life was in shambles.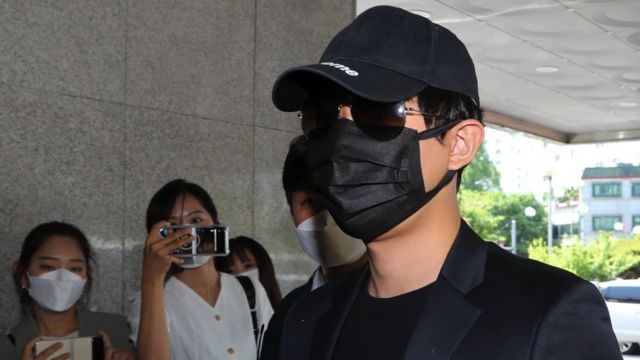 "I felt like I was going to die," said the man, known as Chancers.
"I lost a lot of money in a short period of time. About $2.4 million of my cryptocurrencies disappeared."
Others, however, instead of losing money, got rich by withdrawing investments before the collapse.
Martin Baumann, co-founder of CMCC Global, a Hong Kong-based venture capital firm, for example, said he sold the coins in March for about $100 a unit, according to a report in The New York Times.
Although it seems hard to believe, Do Kwon announced a few days ago the release of a 2.0 version of luna.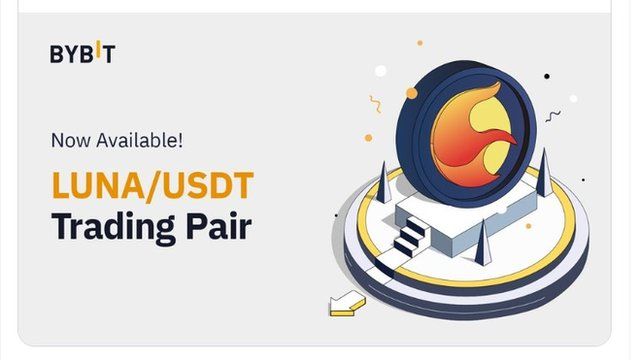 But now the businessman has chosen to adopt a low profile and no longer speaks in public.
This is perhaps related to the lawsuits that some of the victims of the twin coin collapse will take. Or possibly because this time he tries to follow a different strategy.
However, in the few days of luna 2.0's life, the results indicate that this time it will be much more difficult to convince the world of its genius.
Source: BBC News Brazil