Fund of billionaire founding father of eBay creates base in Brazil and goes trying to find fintechs
Flourish Ventures, a fund that has eBay founder Pierre Omidyar as its only investor, has already invested in seven startups in Brazil. Now, it opens an office in São Paulo and will intensify its search for fintechs. Know the thesis and plans
While some cry, others sell handkerchiefs. The catchphrase has never been so current to describe the venture capital market. On the one hand, some funds took the foot off investments in Latin America, such as Softbank. On the other hand, there are funds that intend to intensify investments in the region now that the market has become more "rational".
This is the case of Flourish Ventures, a venture capital fund that manages more than half a billion dollars, has already invested in more than 70 startups and has a single LP (limited partner): billionaire eBay founder Pierre Omidyar, owner of a fortune of nearly $10 billion.
Discreetly, Flourish Ventures set up a base six months ago in São Paulo, where the Colombian Diana Narváez, an executive who has worked at JP Morgan investment bank and McKinsey, moved to.
Flourish Ventures partner Arjuna Costa, based in the United States, has also been visiting Brazil frequently. The reasons for the trips are from meeting some entrepreneurs, as well as participating in meetings with some of the startups in the portfolio in the country, which includes Neon, Swap, Kamino, Dolado and Mercê do Bairro.
"I am certainly quite optimistic about the region", says Costa, in an interview with NeoFeed. "With 100% certainty, we will increase investments in Latin America."
Despite not specifying the amounts he intends to invest in Latin America, nor the number of startups he should invest in in the coming years, Costa says he has a "capital pool" with hundreds of millions of dollars.
"We do not separate (capital) into Latin America, Africa and Asia", says the partner at Flourish Ventures. "We look at the best ideas." In his view, this is one of the best moments to invest in the region. Even in this scenario of caution for investments in venture capital and scarcer money.
Founded in 2014, Flourish Ventures, formerly called Omidyar Network, has a thesis to invest in fintechs. The focus is to find startups with early stage financial inclusion services from emerging countries. Their checks range from $250,000 to $3 million, preferably in the stages of seed money up to series A.
The assets they are looking for are preferably in Africa, India, Southeast Asia and Latin America. But the manager was cautious in the region, having stayed out of the venture capital "party", which lasted from 2020 to 2021. So far, there have been nine investments, two in Mexico and seven in Brazil – one of them was GuiaBolso , which was sold to PicPay last year.
What justifies Flourish Ventures, at this low tide in venture capital, having an optimistic view? One of the reasons is that now the dust has settled and the valuations are more rational. Another is that, even with fintechs having received a lot of investment in recent years, there is still a lot to be done in terms of financial inclusion.
In the case of Brazil, Costa cites an additional factor that renews his optimism: Pix, the Central Bank's instant payment system, which has become a success and has already surpassed, in number of transactions, boletos, TEDs, DOCs and even credit cards. debit and credit. "Suddenly, nobody uses boletos anymore", says the Flourish partner.
The mission of Narváez, who becomes responsible for investments in Latin America, is to create the deal flow in Brazil and in the region. In recent months, it has met with more than 200 startups and established relationships with innovation hubs across the country.
"We have already invested in digital banking (Neon is an example). Now, we are more optimistic about infrastructure", says Narváez. "We will find startups building blocks to help other companies build financial services faster."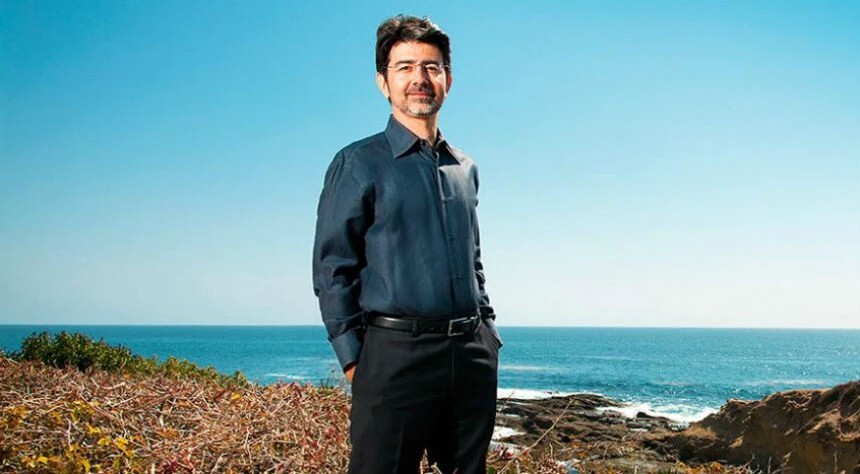 An example is two recent investments made by Flourish Ventures that, at first glance, look like retailtech investments: Mercê do Bairro and Dolado. The two startups provide technologies for small businesses. But the manager's thesis is that they will also facilitate access to financial services.
gringo funds with an eye on Latin America
Flourish Ventures is not the only manager that is bullish with Latin America. Many funds without a presence in Brazil are increasingly looking to the region at this time of caution and conservatism in investments.
In recent weeks, the NeoFeed spoke with several managers who say that the low appetite of Softbank and also of Tiger Global, which have written several high-value checks in recent years, does not mean that startups in the region will lack capital.
"Many people who wanted to invest here and lost the competition to Softbank because of the value of the check and the valuations is now looking at Latin America again", says a venture capital manager.
These are names like TCV, CapitalG, Battery Ventures, Insight Partners and K1 Investment Management, funds that have already made investments in Latin America and are now looking for opportunities in the region in the face of this new scenario.
TCV, for example, has already invested in Nubank. CapitalG is the fund of growth Of google. Battery Ventures, in turn, has the benefits company Flash in its portfolio and Insight Partners has Pomelo, Nuvemshop and Bionexo. K1 has just led a US$ 25 million investment in Caju.
"Checks will be smaller, but that means streamlining," says another VC manager. "Before, they had checks for $100 million, but companies only needed $30 million."
The low tide, a term often used to refer to the drop in investment in startups, is not that low, believes Costa of Flourish Ventures.
According to him, investments in startups in the first half of 2022 are only lower than the same period last year, but higher than the first six months of 2020 and 2019.
Data from Lavca, the association that represents private capital companies in Latin America, show that venture capital contributions totaled US$ 5.4 billion in the first six months of this year, a drop of almost 20% compared to the same period of 2021. But up 260% over the first half of 2020.
Source: Neofeed