Former CEO of Lacoste, Rachel Maia tells her story in new guide
Rachel Maia was the first black woman to hold a CEO position in Brazil. In December of last year, another milestone: the first black woman to occupy a seat on a board of directors in a Brazilian company. She was on the Forbes list of the country's most influential executives and met Barack Obama. Today, at the age of 50, she tells her story in Meu Caminho À Cadeira Número 1.
The youngest of seven siblings, she graduated in accounting and worked for seven years at 7-Eleven, a US convenience store chain that operated in Brazil in the 1990s. a daughter with a degree was already a dream come true. Rachel wanted to go further. And it was. She has worked as the CEO of luxury brands such as Pandora, Lacoste and Tiffany & Co. Today she has her own business consultancy, RM Consulting.
By telling her story, the executive turns the troubles into hilarious moments, such as the adventures of her college years and her exchange to Canada at age 28. In this excerpt from the book, she narrates how she sailed to Vancouver with cash on hand and knowing only the verb to be. A year and a half later, she returned with English at the tip of her tongue and set up a course to share what she had achieved.
Read an excerpt from the book:
Chapter 1
THE WILL TO EVOLVE
At 7-Eleven, I acted as controller. I was still finishing my course at FMU when I started in this position. I graduated and was calm in my job. But there, after a while, I realized that a strong college was important for my resume. I understood that a first-rate institution and complementary courses would be essential to continue growing professionally. I believe that this was even a cruel characteristic of the market at the time – which has remnants today –, however, it was the rule of the game. If you don't have the tools
needed, is automatically out.
Working at an American convenience store chain, I also felt the weight of not being able to speak English. My knowledge of the language
limited to the verb to be, which he had learned at school. When dealing with numbers, I even managed to mime when necessary, but that was
becoming an obstacle and a frustration that bothered me a lot. Also, I've always loved English-speaking singers like Dionne Warwick, Phil Collins, Michael Jackson, Mariah Carey, and Whitney Houston, and I didn't understand their songs at all (although I traveled in passionate dreams).
That's when I decided that I would live abroad, just to learn English. But for that, there were two big obstacles: money and my father. (It's only now I understand that my father wasn't much of a barrier, his objections were just zeal and love.) He didn't save money. In addition to paying for college, each one had their responsibilities at home and paid a bill, for water, electricity or telephone. My father provided us with the monthly purchase, housing, medical benefits and all the care that a family demands, but we had to do our part to maintain the home, one member always helping the other. That was the motto back home, and that I take to my life and everyone around me. The problem of lack of money, however, was resolved when I closed a seven-and-a-half-year cycle at 7-Eleven. I took my termination and, at the age of 28, I decided that
that would be my chance. I would continue to invest in growing my education, in what I knew would make the wheel turn.
First I spoke to my mother, who feared that she had never been so far away from one of her children, but found my decision extremely courageous. Of course she was concerned, but she supported me – which was instrumental in sealing my decision making. – Quelzinha [como minha mãe me chama até hoje], how do you go there without knowing any English? His eyes had no less doubt than mine. – But you know what? Go. Go and may God protect you. What you are doing is very courageous. So I leave it in God's hands.
My mother, in that simple but very meaningful way, told me to go, yet assured me that I had a safe harbor if anything went wrong. Not everything, however, would be so easy. I still needed to convince my father. And it was hard, he got mad. He didn't care about his daughter living abroad.
– In this world of my God! You're going to find yourself in this country, Canada, that you don't even know about. – Although he had been there for work, he didn't trust sending his youngest daughter to North America alone. – That worries me a lot. I do not want.
At that moment, I had to hold on tight. I told him that, following the example he had given me, I needed to prepare for the future and that this would be an important step. After a while and many conversations, I finally got the approval.
– I am very worried… But go, my daughter. Be honest, be decent and work for what you want.
Continues after advertising
And off I went to Canada, driven by my inefficiency in speaking English with the president of my old company. Rather than paralyzing me, my frustration was what made me move and turn the page. I knew it was better than that.
BEAUTIFUL
All very beautiful, all very brave. But in practice, there I was, traveling to a strange country, knowing only the verb to be. It was one tight skirt after another. As a matter of fact, I arrived in Canada without even knowing how to get to Canada… There was a ticket that went to Houston and, from there, to Vancouver. Finally, from Vancouver, I would take a local flight to Vancouver Island, which was where the University of Victoria was located, where it would take a year and a half for me to complete my full immersion in the English language.
Not knowing how to say anything, I got all confused. And to make matters worse, when I arrived in Vancouver, my bags had ended up in Texas because of an airline mistake. I had no money, because I had gone with the money. A month, I needed to pay 600 Canadian dollars to the family that was going to host me, my host family, not to mention studies. So there was no money left to buy clothes. I had to wait a week for my suitcase to arrive wearing the same outfit every day – except for the extra panties and a sleeping shirt I bought.
It was insanely cold. The clothes he was wearing weren't suitable for that temperature, so it was a mess. I remember that the package included a tour with the host family as soon as I arrived, so that he could introduce me to the city and the historic sights. The only word I said was beautiful. They would show me some monument, like the Totem Poles in Stanley Park, frowns spread across the
city ​​as a local tradition, and I would say: — beautiful.
They would take me to a park, like Butchart Gardens, one of the most beautiful and flowery places my eyes have ever seen, and I: – beautiful.
They told me about Granville Island, a public market, and about the houseboats, where, instead of cars in the garage, there are speedboats, boats and yachts, inhabited by the wealthy, and I: — beautiful.
I arrived on a Saturday and classes would start on Monday. And there I was, attending an entire week of class in the same outfit. The good thing about it is that people don't care much about you – and almost nothing about what you wear. And the first weeks of the course… My God
sky! What a tragedy. I even squinted my eyes to try to understand what that teacher was saying, and nothing! "Brisava" in 90% of the class. For the first three months, it felt like I was on another planet. He understood almost nothing, yet he never missed going to university. I loved the campus and this new experience. In addition, we students were able to use all campus facilities on a daily basis.
Even so, I repeated the first module, which caused me terrible pain. I had never failed anything. To this day this experience is something I have to deal with in my coaching and in my life: when something doesn't go my way, I get extremely frustrated. I think this subject is very important, so much so that I will come back to it in more detail later.
However, it is necessary to proceed, and so I did. Classes ran from eight in the morning to three in the afternoon. As I told you at the beginning of this chapter, I didn't have the money for almost anything extra. In the package with the family, dinner was included – in fact, they loved potatoes, which was almost always served. We were three people and, in turn, three potatoes in the pot. Then I compared it to meals at home, where the food was simple, but in
generous portions.
Talking about gastronomic references, I loved that fried chicken from KFC, which I saw my colleagues eat when we went for a walk in the downtown area, on free school afternoons. I started cleaning to earn extra money. I thanked God when I got one through the recommendation of friends. It was 10, 15 dollars, with which I could go to KFC for chicken on Sundays. Oh, and I didn't even have money for a bucket of chicken, they were only for two or three pieces. Still, I loved that opportunity life was giving me.
From that cleaning money, I also saved to go, once a month, to the club or the strip club. In Victoria, at that time, there was no dance club. So we went to either Monty's or some club. I became friends with all the strip girls. There it was a lot of fun. I thought it was great to watch them dancing in those little posts. But to have that fun, I had disciplined myself: I saved 5 dollars, enough to be able to go in and have a drink with my friends from the course. We spent most of the night there, just looking and laughing at the customers.
When I returned from Canada, with English at the tip of my tongue, I had no doubts: I set up a course in this language for young people in Bom Pastor parish, which was close to home and which I attended. I started my teachings with the translation of a song I love by Phil Collins, soundtrack of the movie Tarzan, "You'll Be in My Heart". Being able to share what I had learned was my little post-Vancouver achievement.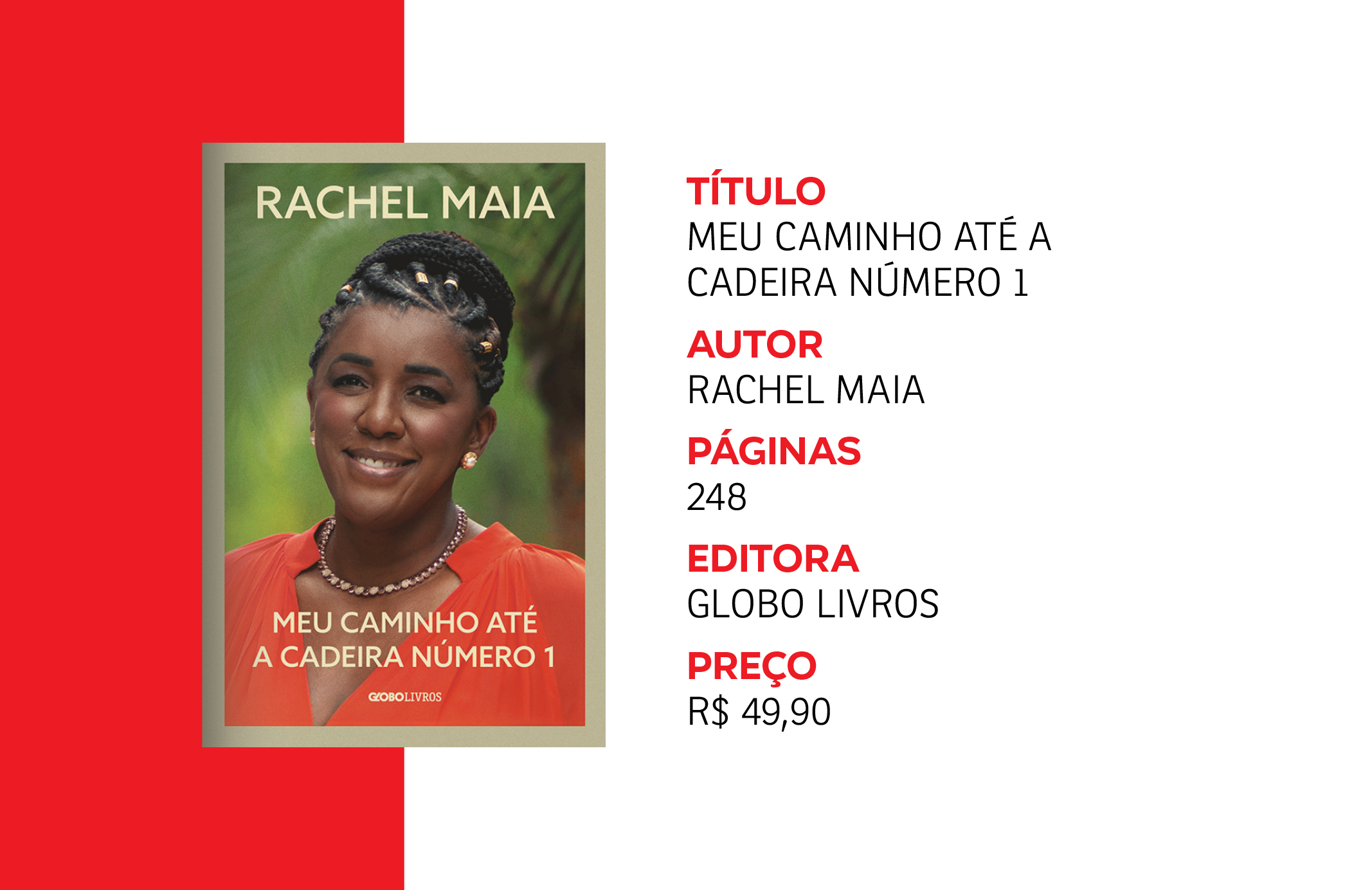 Source: Você S/A