Discover investors' favorite investments in May
Smartbrain survey lists stocks, equity funds, multimarket funds, fixed income and FIIs most sought after by investors in the past month
VALE3, PETR4 and BOVA11 are among investors' favorite investments for May, according to a survey by Big Data Smartbrain. In addition to shares, the organization brings a compilation of the best-rated equity funds, multimarket funds, fixed income and FIIs.
The search analyzes investor portfolios in the high income (41.08%), retail (29.57%), private (25.81%) and ultra high (3.54%) sectors.
In May, the B3 closed the month up 3.22%, while in the year the stock market is positive with 6.22%. already the Selic rate reached 12.75%, with an increase in the basic interest of the economy by Copom, committee of the Central Bank. It's the dollar trading closed up 0.04% at R$4.71. In the year, the American currency retreated 3.85%.
Find out below the most sought-after investments for the month of May, according to Big Data Smartbrain: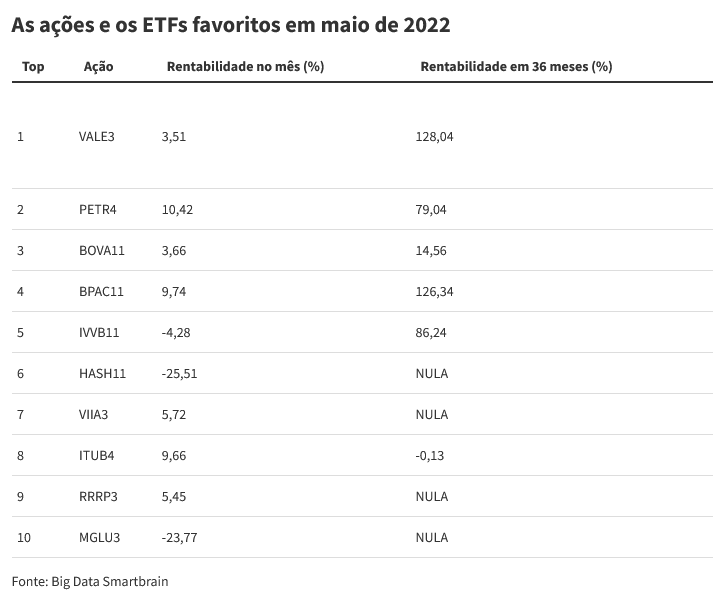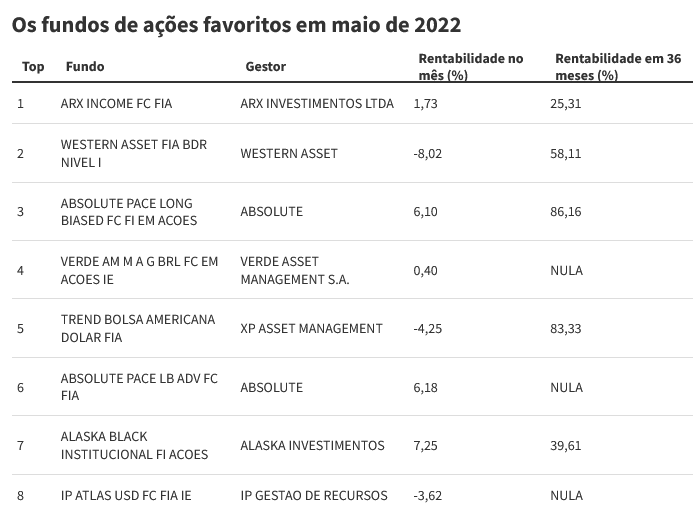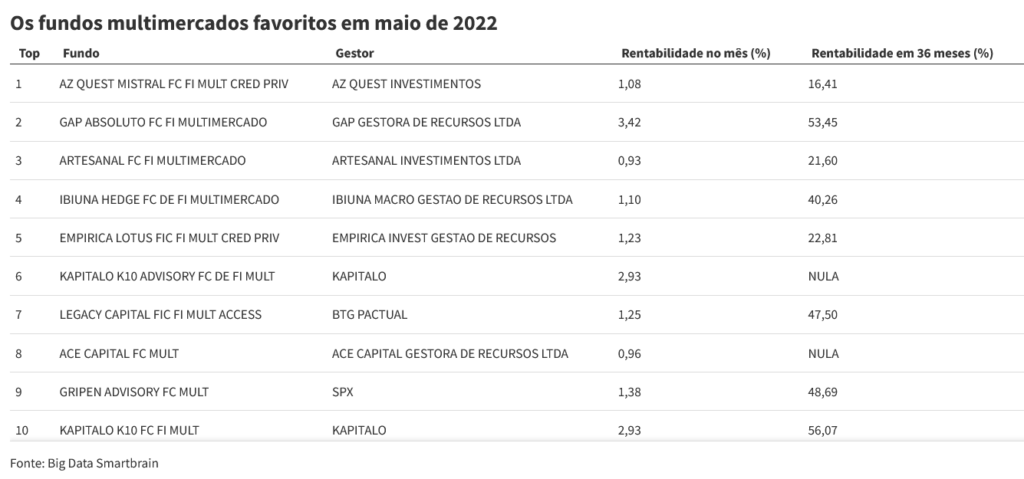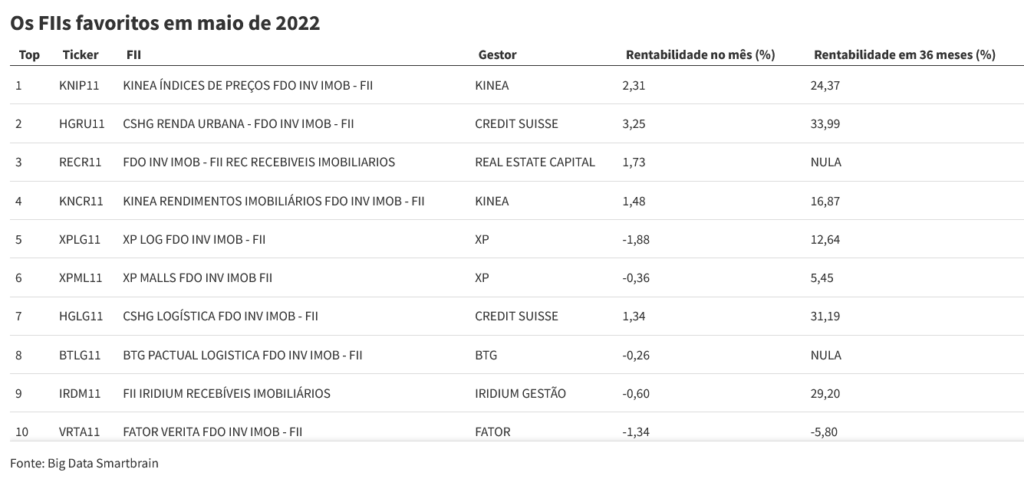 Source: Exam