Development: On-line enterprise to develop 24% by the top of 2022
A study released by HostGator revealed that the number of online businesses should increase 24% in Brazil by the end of the year. The value is above the 17% growth recorded in 2021 in another survey carried out by the company, last December.
The study was carried out by crossing data from SmartHint and ABComm (Brazilian Association of Electronic Commerce), considering the growth rates already obtained so far and the projections made for commerce at the end of the year. Part of this growth will be derived from events such as Father's Day, Black Friday, Christmas and the World Cup.
"The numbers show that the dream of being an entrepreneur is still alive. In this way, the expectation is that the market will be even more heated in 2023, with businesses strengthening and others emerging in all regions of Brazil", commented Ricardo Melo, marketing director at HostGator Brasil.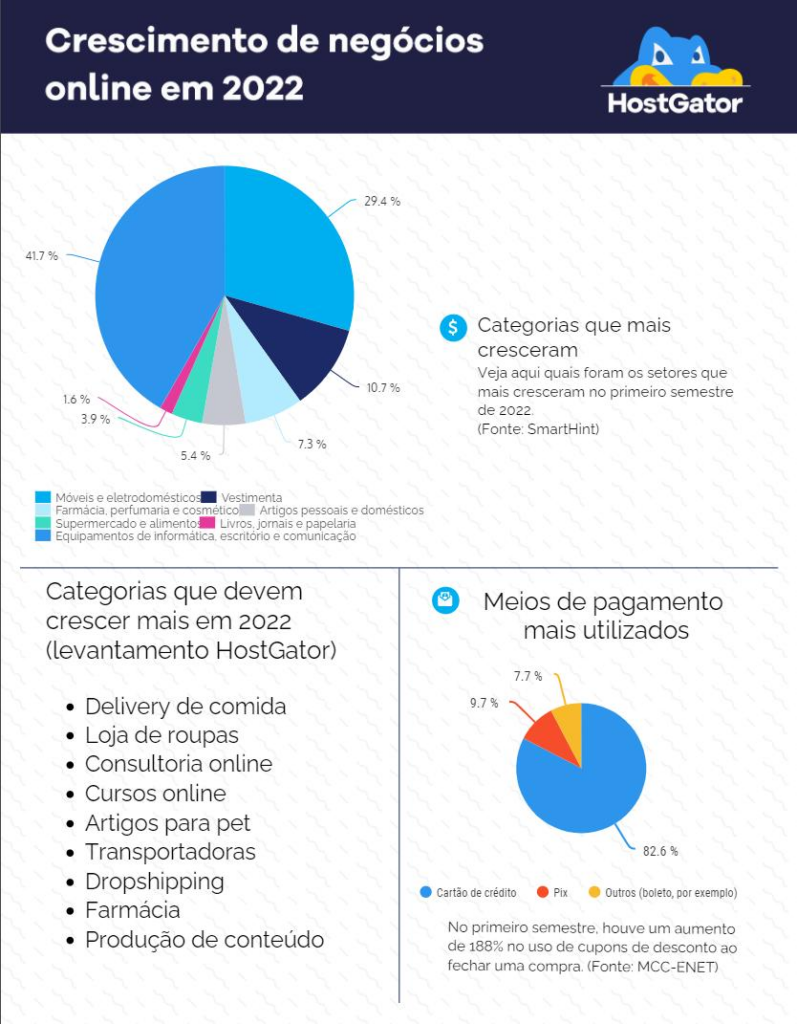 Sectors that grew the most
Until the end of the first half of this year, the sectors that grew the most were computer, office and communication equipment (41.7%), furniture and home appliances (29.4%) and clothing (10.7%). As for the most used means of payment, we have credit card (82.6%), Pix (9.7%) and others such as boleto, for example (representing 7.7%).
Another very encouraging factor for e-commerce is a projection made by ABComm. In it, there are indications that the e-commerce sector should close the year 2022 with a turnover of R$ 169.5 billion.
Finally, HostGator announced that it will hold an event for people who want to learn more about e-commerce on September 12 at 5pm. You can get more information by clicking here.
Source: Tecmundo