Credit score is a strategic matter for small companies
The issue of credit has been one of the most important on the agenda of micro and small Brazilian companies, especially since the outbreak of Covid-19, in 2020. With the drop in sales in the first two years of the pandemic and the loss of sales generated by the high inflation that followed, many entrepreneurs found themselves forced to seek loans to maintain operations.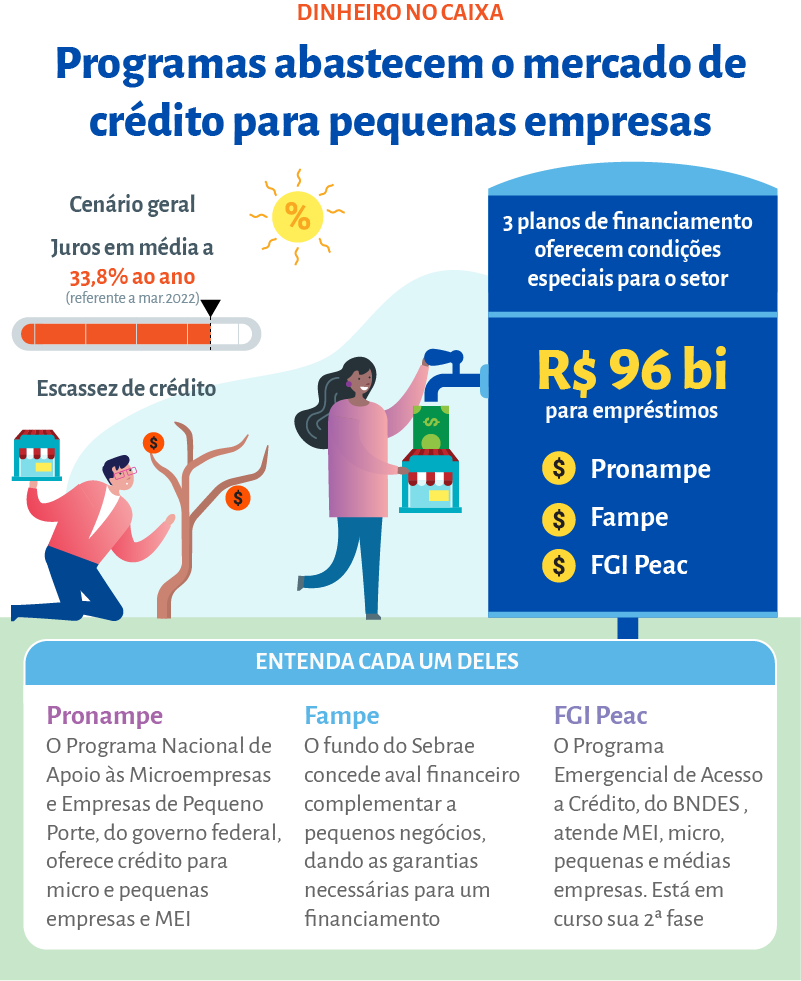 In this context, companies found a very adverse situation in the market, with interest rates reaching an annual average of 33.8% (March/2022). In order to face this reality and improve the conditions for MSE's access to loans that are so necessary for investments that are essential to increase productivity and competitiveness, we highlight three major financing plans: National Support Program for Micro and Small Businesses (Pronampe), Aval to Micro and Small Enterprises (Fampe) and the Emergency Credit Access Program (FGI Peac).
A survey carried out by Sebrae identified that in 2022 R$ 50 billion were made available in guarantee for Pronampe's performance. In less than a month, R$ 19.2 billion were contracted in 209 thousand operations, which benefited almost 208 thousand micro and small companies. The interest rate of the Program was approximately 19.75% per year.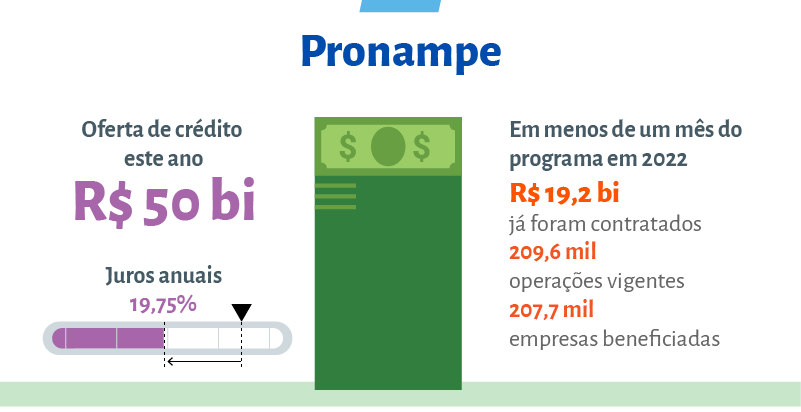 In 2022, Fampe offered an amount of R$ 24 billion in guarantee for credit. Around 41,900 companies contracted approximately R$3.4 billion in 57,500 operations, with an average interest rate of 22% per year.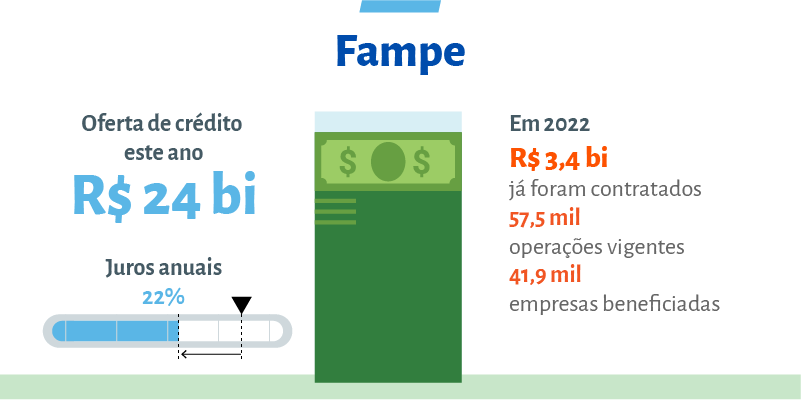 FGI Peac, in turn, offered R$22 billion in guarantees for loans, with an interest rate of 23.1% per year. The survey carried out by Sebrae showed that, in 2020, in the first phase of the program, BRL 92.1 billion were contracted in 135,700 operations that benefited 114,400 companies, 83,000 of which were small. The second phase of the program started on the 22nd and has already released more than R$ 1 billion in credits.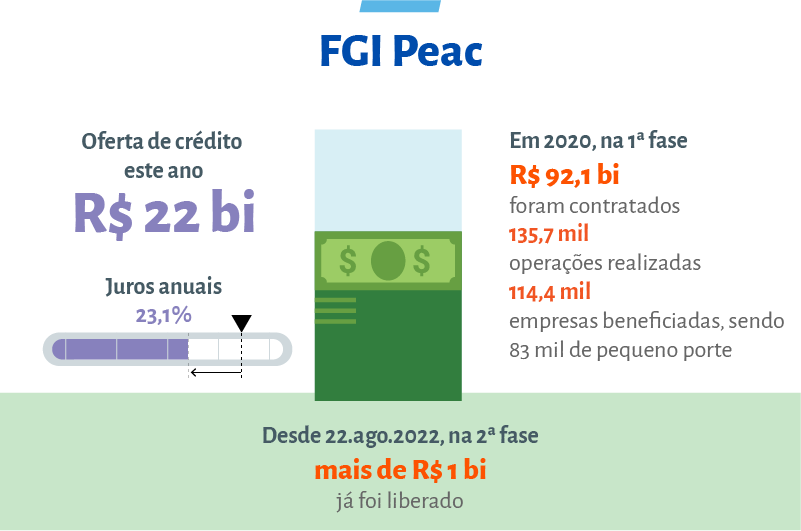 Assisted Credit
The president of Sebrae, Carlos Melles, recalls the importance of the program coordinated by the institution, which offers guidance to small business owners from the moment of taking out the loan until its liquidation. "The Assisted Credit program seeks to contribute to strengthening the financial health of companies and business development. We have already served more than 70 thousand entrepreneurs. Between January and July of this year alone, around 16,000 companies were accompanied by Sebrae specialists, who offer information, diagnoses, digital tools, content, training and consultancy with the aim of reducing the risk of default and expanding sustainability. financial position of the business", comments Melles.
Source: Agência Sebrae