Catalog is fundamental ingredient in entrepreneurship recipe
One way that peripheral ventures have found to become professional is the promotion catalogues. One of them, recently launched, is Sabores & Negócios, bringing together 29 entrepreneurs from the east side of São Paulo, most of them women who make sweets, snacks, lunchboxes, among other delicacies, such as "coquinho", "praieira" and "coquinho" cookies. seven layers".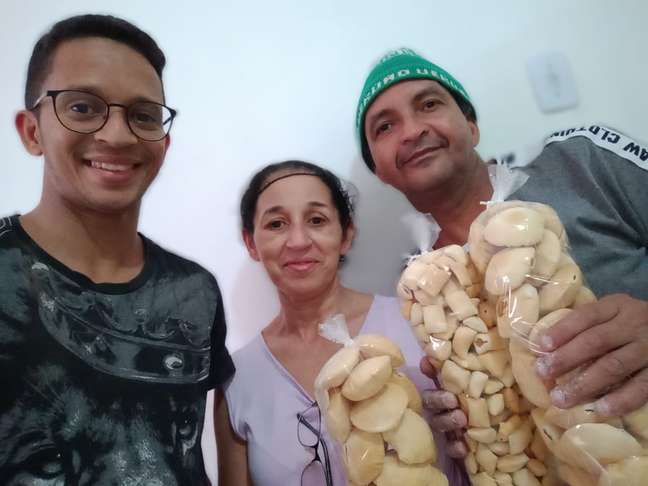 This is the specialty of Peniel Bolachas Pernambucanas, a family business run by father, mother and son. They came to São Paulo from Gameleira, in the interior of Pernambuco, two decades ago. The catalog launched by Oficina Escola de Culinária, maintained by Galpão ZL, brings together many stories of life, oven and stove, such as that of Djanete Aparecida Caetano.
She made her first cake at the age of nine. As an adult, she got married, abandoned the culinary dream, but, with the separation and three children, the need came. She took up the fight, took courses, learned techniques, started getting orders for cakes and breakfasts. In the pandemic, orders increased. That's when she opened the Dejafest Confectionery.
It's more than two decades of profession. She is setting up her kitchen in three rooms, and she wants more. "I make my own recipe, but entrepreneurs must take courses. There's no escape. Next year I want to go after it to learn how to organize my financial situation".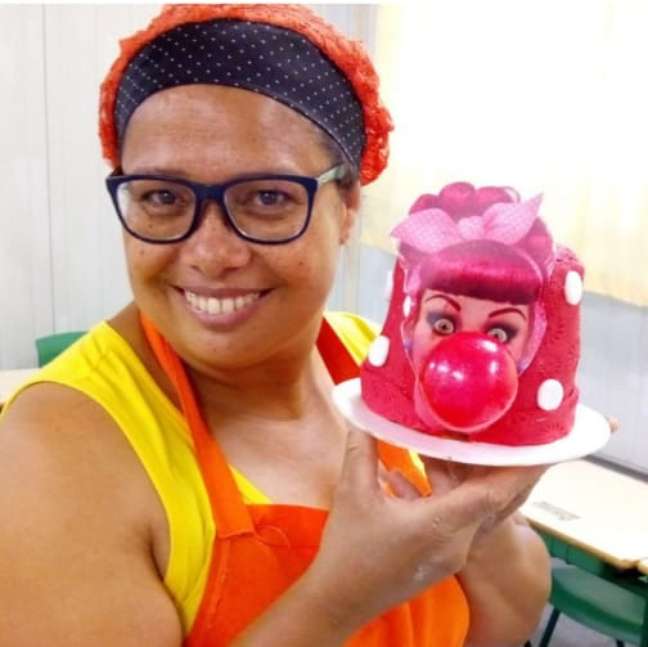 On the cover of the catalog
Priscila Fontana is on the cover of
Flavors & Business catalog. "It is wonderful. The launch of the catalog made me more motivated. A lot happens, we think about giving up, but the catalog left me with hope. Because we are small and from the community, it is not seen much, so it only helps".
His passion has always been sweets. She cooked in restaurants but left, not wanting to work for others. There was still a desire to be close to the children. His business started without pretense, with a photo of a truffled cone posted on the internet.
"We stayed up all night doing it. People came to pick it up, my husband took it to sell at work. With that, the request for other sweets, party cakes increased". The house became small. At the end of 2019, Priscila Fontana rented a space and opened Doçuras da Pri. She started making snacks too.
look good in the picture
Ju Dias worked for more than a decade as a publicist, until she returned to live in the south of São Paulo. Observing her territory, she created a communication agency. Then came the pandemic. Entrepreneurial women, unable to go to the streets to work, needed to expand their businesses. Dias gathered 16 initiatives to publicize collectively. The Catalog of Quebrada appeared, focused on Easter.
The pandemic didn't pass and came Father's Day, Christmas, catalogs with handicrafts, fashion, stationery, books. Reached 80 trades. Today, Bora Lá, popular communication agency founded by Ju Dias, accounts for 150 peripheral ventures served, 90% led by women, 80% in the periphery.
"We ask that it be an authorial and artisanal product". What was an electronic file sent by social networks, became a website, the Catalog of Quebrada. "Today there are those who talk to the business, I take care of the arts and publicity, another sis takes care of the registrations, we pay boost. We want to have a hundred deals by Christmas."
Caused by the pandemic
The Sabores & Negócios catalogue, in the East zone, began to be conceived last year, bringing together enterprises that went through Galpão ZL's training initiatives. Most are women, like the residents of Jardim Lapena. According to publicist Ju Dias, advertising catalogs have been gaining importance among small businesses in the periphery.
"The pandemic brought the need to think about online disclosures. It has a digital marketing demand. The internet has a very strong collective issue, so how do you manage to disseminate material collectively, to gain more strength, more capillarity? We are thinking and acting on these bases", says Ju Dias.
Source: Earth