Bet on the concepts of self-service and cashless
Apartment for rent "equipped" with a marketplace. Here's JFL Living's New Business
The rental arm of Jorge Felipe Lemann's developer is taking advantage of the crisis to unpack projects such as the launch of a marketplace and should add 1,000 properties to its base by the first half of 2022
JFL Living, a holding that has among its partners Jorge Felipe Lemann, son of Jorge Paulo Lemann, was created in 2016 to explore the long stay segment, which is not widespread in Brazil.
The idea was to build projects in prime areas of São Paulo and rent 100% furnished apartments, with furniture, appliances, cutlery and bedding, and equipped with services such as cleaning, laundry, breakfast and shared bikes. All under your management.
But there was no hurry. The plan was to launch the first venture in 2021. The strategy was accelerated, however, due to the opportunities that emerged with the 2015 crisis.
JFL Living already has two projects, which started their operations early. One of them is the VHouse, in the Faria Lima region, and the other is the VO 699, in Vila Olímpia. In the portfolio, the apartments range from 36 to 142 square meters and rents start from R$ 7 thousand.
Now, in the midst of the coronavirus pandemic, JFL Living has decided to clean up its own house. "We put our foot in the market ahead of schedule and ended up skipping steps", says Carolina Burg, CEO of JFL Living and founding partner of the manager and holding company JFL. "We are taking advantage of the pandemic to develop and accelerate projects that were on stand-by."
This homework involves the adoption of management systems, essential to give more control over the operation. But also for launching projects that go beyond the back-office.
The main one is a kind of marketplace. The manager wants to take advantage of its scale and relationship with suppliers to offer benefits and discounts on products and services to the residents of its developments.
The platform is live and has already tested it with pet shop, fitness and spa services. Now it is looking for agreements to embody this offer. In a second phase, the plan is to add features such as rent settlement and provide a percentage discount to be spent on the marketplace.
The strategy involves an app that centralizes the relationship with residents and a visitation app, with augmented reality features, which got off the ground due to Covid-19. "We sold an experience, not bricks, and it was difficult to replicate it without a face-to-face visit", says Carolina.
By putting the house in order, JFL Living is managing to structure a database, which will be used to refine the management of each project and to create offers that are closer to the profiles of residents in its buildings.
According to Carolina, 60% of the tenants are men. The age group is between 30 and 50 years old and the average rental time is 13 months. The scope ranges from companies that rent properties to their executives, foreigners or not, to students and people who live in other cities but who, due to work, spend long periods in the capital of São Paulo.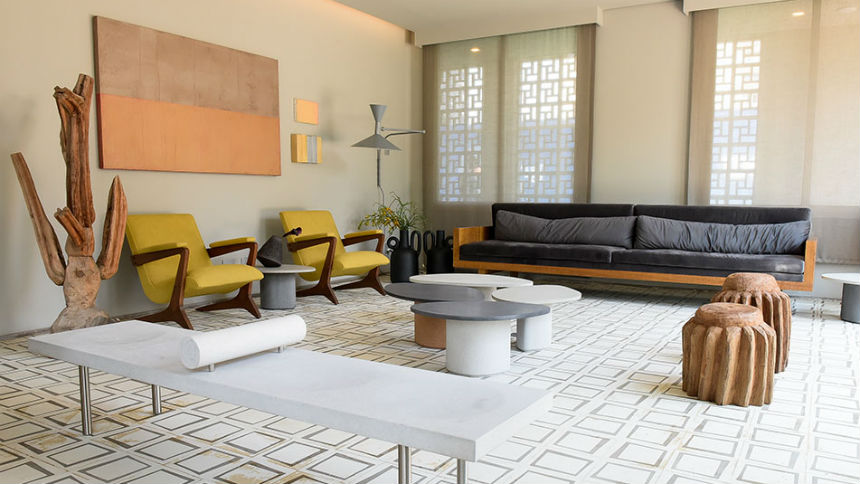 Part of these insights comes from a 24-hour store, which opened in late 2019, inside the VHouse, which offers food and personal care products.
Equipped with cameras, sensors and artificial intelligence resources, the unit bets on the concepts of self-service and cashless. Purchases are registered and debited from a resident's account at Ame, a fintech run by Lojas Americanas, a partner in the project.
competition in the neighborhood
As it tries to build a more refined operation, JFL Living is no longer alone in the market it helped pioneer. In just over a year of operation, Housi, a spin-off of the construction company Vitacon, has already gained ground.
With operations that mix upscale areas and more popular neighborhoods, Housi is also concentrated in São Paulo. But it has an expansion plan in progress for seven other capitals and already has partnerships to offer discounts to residents with more than 20 companies.
In addition to funds from Vitacon itself, Housi raised BRL 50 million from Redpoint eventures and BRL 57.4 million with the launch of a real estate fund at B3, earlier this year.
The real estate market consultant, Rafael Socelario, points out the advantages of both companies. "JFL Living started earlier and brought in experts from the United States," says Socelario. "Housi also works with other developers and has a full pocket."
But JFL Living is not standing still. The company plans four launches between the first half of 2021 and the first half of 2022. The buildings are located in prime areas of the South and West zones of São Paulo, which will make the company exceed 1,000 apartments under management. Today, there are 450.
These new units will have the option of apartments of up to 220 square meters. With the trend of expanding the home office in the post-pandemic, JFL Living is also studying expanding the areas for meetings and work.
With these projects ready, Carolina estimates that the company will have a portfolio valued at around R$ 800 million. "We have three plots of land under negotiation", he says. "But with the pandemic, let's wait to understand the reflection of the crisis on prices."
Source: https://neofeed.com.br/blog/home/aluga-se-apartamento-equipado-com-um-marketplace-eis-o-novo-negocio-da-jfl-living/
Photo: Carolina Burg, founding partner and CEO of JFL Living