At HSM, yet one more piece to consolidate itself as an edtech
Belonging to the Ânima Educação group, the company brings the American distance learning giant Udemy for Business to Brazil. The CEO, Reynaldo Gama, told the details exclusively to Neofeed
In 2019, executive Reynaldo Gama was at Cubo, from Itaú, when he received the invitation from Daniel Castanho, from Grupo Ânima. The education company, valued at BRL 2.7 billion on the stock exchange, had bought HSM, focused on face-to-face corporate events, and wanted to transform it into an edtech. It was not a trivial mission, but Gama accepted the challenge and began a major transformation process in the company that has been in existence for over 30 years.
He created a hub, called Learning Village, concentrating several startups linked to education in a building in the São Paulo neighborhood of Vila Madalena, entered into a partnership with Singularity University and, practically, pivoted the business. Now it takes another step in building this ecosystem. The corporate education platform announces this Wednesday, November 23, a partnership with the American giant Udemy for Business.
"We want to place ourselves in the market as a 'one stop shop' and Udemy for Business complements that", says Reynaldo Gama, CEO of HSM, exclusively to the NeoFeed🇧🇷 That is, the company intends to establish itself as a great counter of courses and programs focused on the professional improvement of executives.
Founded in 2010, in the city of San Francisco, by Turkish engineer and technology entrepreneur Eren Bali, Udemy is one of the giants of distance learning. Approximately 50 million people around the world have already taken one of the 16,000 courses offered by the Californian company.
HSM wants to take advantage of Udemy's global reach to conquer the overseas market. The internationalization of the brand began to be designed in mid-2019, when the platform brought Singularity University, the famous Silicon Valley business school, to Brazil. "From that moment on, the international market began to pay attention to us", says Gama.
Today, HSM is the seventh country-partner of the American university in the world – and the only one in Latin America. HSM's product menu is already quite vast: 20,000 courses and programs. Wouldn't adding more modalities be more of the same? The CEO says no. Udemy further diversifies the company's portfolio.
The San Francisco company's courses tend to be less expensive and are offered in 14 languages. By way of comparison, those at SingularityU Brazil are mainly aimed at C-level executives and cost around R$40,000 for three and a half days of immersion. "We want to expand access to executive education", defends Gama. "And, nowadays, there is no more room for pasteurization, teaching has to be personalized."
The programs offered by HSM range from more arid topics such as engineering and data science to the improvement of so-called "soft skills", such as personal and collective development for self-knowledge or raising awareness.
There are asynchronous or synchronous, virtual or face-to-face courses. Some, like those on Udemy, follow the B2B (business-to-business) model, others follow the B2C (business-to-consumer) and even the B2B2C (business-to-business-to-consumer).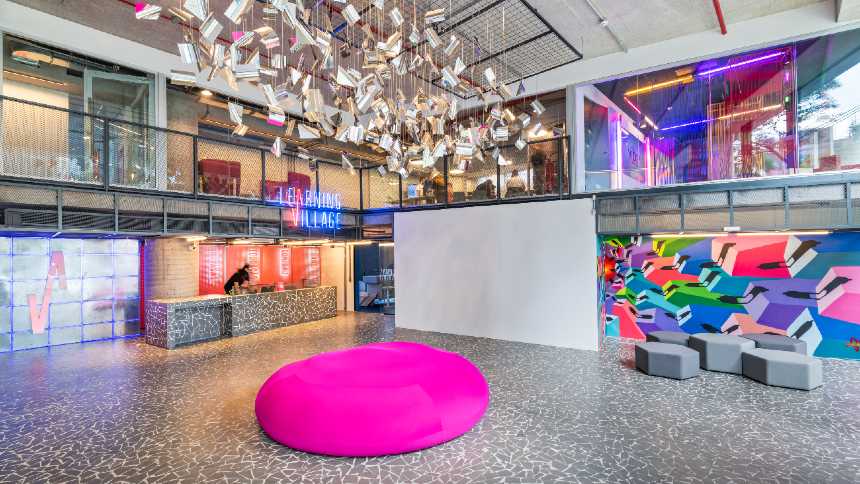 "HSM is a 35-year-old company with an edtech soul", defines Gama. So far, the platform has served 1,000 corporate clients, 500,000 people in face-to-face courses and one million in virtual ones. Between 2019 and 2021, the number of people trained increased by 197%.
The company's growth follows a change in the education market: with the advancement of technology and knowledge, a professional's training does not end with a postgraduate diploma. With no end date, learning is continuous – the so-called "lifelong learning". And in this area, HSM is not alone.
Globally, the corporate education sector turns over around US$ 395 billion per year, according to the consultancy Azoth Analytics. In Brazil, competition is fierce. Renowned centers such as Fundação Dom Cabral, G4, Startse and Saint Paul Escola de Negócios, among others, are in dispute with HSM.
Launched in 1976, Fundação Dom Cabral, for example, is the only Brazilian among the ten best business schools in the world, in the ranking prepared annually by the English newspaper Financial Times🇧🇷
The assessment is mainly based on the perception of customers and participants, but also takes into account revenue growth, quantity and quality of partnerships and the diversity of the teaching staff. Saint Paul is the only institution in the Americas to have its distance learning certified by the European Foundation for Management Development.
G4 and Startse, in turn, bet on new economy content. Created by Tallis Gomes, founder of Easy Taxi, Alfredo Soares, partner at VTEX and CEO of Loja Integrada, and by Bruno Nardon, co-founder of Kanui and former CEO of Rappi, G4 focuses on entrepreneurs from medium-sized companies.
Under the concept of teaching the beabá what it classifies as management 4.0, the company invests in face-to-face and online courses, with personalized tracks, in addition to a portfolio that also involves resources such as a marketplace and a software package aimed at this audience.
With the manager Pátria as an investor, Startse restructured its offer during the pandemic, giving more weight to the offer of online content and the launch of a platform that brings together a large part of its content, including abroad, in countries like Portugal .
Source: Neofeed