At Gupy, edtech Niduu doubles income and signifies relevance of company schooling
One year after acquiring Niduu, Gupy's corporate education arm grows; CEOs detail strategy and plans for 2023
The pandemic has challenged traditional teaching methods, inside and outside schools. In the corporate environment, some paradigm shifts and challenges were related to team engagement and the ability of companies to promote equally effective courses and training, even in front of screens.
THE Guppy was keeping an eye on this scenario and, more than that, dedicated to embarking on the challenge of continuing education within companies. A little over a year ago, HRtech (a term that defines startups focused on the human resources sector) acquired Niduua corporate education startup from Maranhão to set foot in this niche for good.
Until then, Gupy had focused exclusively on developing platforms for recruiting candidates, with emphasis on a testing system equipped with artificial intelligence capable of helping companies to shorten their selection processes and find the most suitable candidates for each position.
With Niduu, the journey was extended. To accompany the candidate even after admission, the startup now proposes to establish a long-term relationship based on continuous learning, the so-called lifelong learning.
In practice, this means that a company already used to using the Gupy platform in its selection processes can now rely on Niduu's digital environment, now incorporated into the parent company, to promote ongoing training and courses. "The rationale now is to unify different products in a single journey", explains Mariana Dias, co-founder and CEO of Gupy.
READ ALSO: Accelerated Learning
Among the reasons for buying Niduu, according to Dias, was the lack of professional qualifications. "We realized the need to bet on this vertical because of a gap that our own product was not managing to fill", he says. "Vacancies with more than 100 candidates were not filled. And the only answer to that was: lack of qualifications. Soon we knew that we also needed to help these companies to find this qualified workforce".
What does Niduu do?
Founded in 2016 by entrepreneurs Rômulo Martins and Júnior Mateus, in São Luís (MA), Niduu takes into account the power of gamification to expand learning capacity. To this end, it developed a learning platform for mobile devices, allowing simple access to content via cell phones.
At Gupy, Niduu also allows employees to choose their preferred trails, considering their main skills. In addition to specific training, companies can also create, publish and share educational content such as articles, videos and podcasts on the platform.
With performance based on gamification, Niduu's idea is to create a dynamic of healthy competitiveness among employees. "Engagement has always been a challenge for companies. This dynamic has always been, and continues to be, our differential", says Rômulo Martins, CEO of Niduu.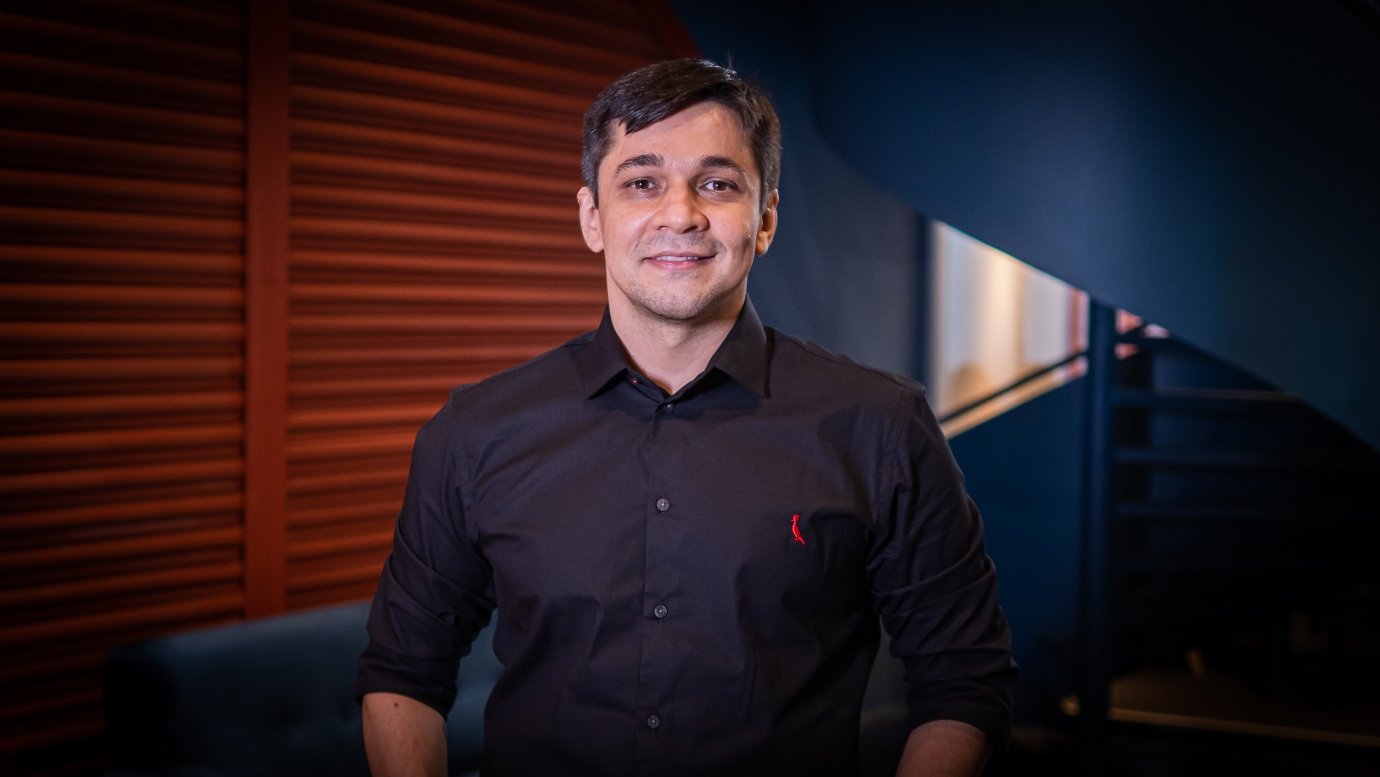 Rômulo Martins, co-founder and CEO of Niduu (Niduu/Disclosure)
accelerated learning
The purchase of Niduu was the first major acquisition by Gupy since the company received an investment of 500 million reais, in January of this year. After the one from Maranhão, Gupy went shopping again — in February, the company bought competitor Kenoby.
Now, shortly after completing one year, the purchase of Niduu is already showing its first results at home. Revenue from the corporate education arm doubled in the period, considering Niduu's revenue before the acquisition — the company does not disclose consolidated numbers.
In addition, the number of clients doubled, to more than 600 companies and the total number of students impacted by the courses produced by Niduu surpassed half a million.
For the future, Gupy's intention is to take advantage of the low cash burn and use the amount raised to think about new acquisitions and, above all, in new education product launches. "We have a large range of launches in the first half of 2023, and a good part of them involve Niduu, since the possibilities for new functionalities there are many", says the CEO.
With every new product on the road, the company's goal is to offer a complete ecosystem of smart solutions for the human resources industry. The big challenge, in this scenario, will be to prioritize launches that maintain good engagement. "HR is increasingly skeptical. He doesn't want to use tools for use, but rather find those that can have proven results, that show that the employee, at the end, is really being impacted by training, "he says.
Source: Exam