AR&Co's formidable plan to create a "Brazilian Shein"
Unbrand, which goes live this week, has the potential to become the crown jewel of fashion group AR&Co, led by Rony Meisler. understand the reason
In recent months, AR&Co, the fashion arm of the Arezzo&Co group, valued at R$10.9 billion on the stock exchange and with revenue of R$2.2 billion in the first half, has made some moves to increase firepower. of its brands, mainly those of Grupo Reserva.
Led by Rony Meisler, the division, which accounted for a turnover of R$ 448 million in the first half of this year, launched the women's Reversa, expanded the Oficina Reserva creating collabs with other brands and, recently, announced the creation of Simples, a brand for face off with Hering.
This week, more likely on Wednesday, September 28, the group takes another important step in this strategy and launches what, in Meisler's own words, has the potential to be bigger than anything else within AR&Co.
This is Unbrand, a one-brand marketplace that will connect industries directly to retail. It is a model that can make the new brand a kind of Brazilian Shein, in an allusion to the famous Chinese fashion company.
Not with regard to the products, but the system that will be adopted. Shein has become a phenomenon, capable of launching hundreds of products in a single day, by creating its own brands and an industrial base in which it does not produce and does not have stock.
Unbrand will do the same, only with a single brand. Marketplace employees will create the concept, develop products with suppliers, will be in charge of all digital marketing, sales and logistics. "It's a marketplace with a single brand and the partners' stock. We'll earn a take rate on sales," Meisler tells NeoFeed.
At this start, Unbrand will have 600 SKUs from the most varied categories such as men's, women's and children's fashion; household products such as crockery; and bed, table and bath articles. "In this case, they are products developed by the same supplier as Trousseau", says Meisler, mentioning the Brazilian luxury brand.
Despite the brand positioning itself as an "affordable luxury", it is more for basic products with more "friendly" prices. "It's a very scalable game, the industrial base in Brazil is monstrous and the final price of the goods will be up to 50% cheaper", says Meisler.
To give you an idea, a T-shirt from the Reserva costs R$ 140.00; Simples, R$ 89.00; and Unbrand's should be 25% cheaper than Simples'. "I'm just talking about one category, we will have others in which the logic will be the same", says the businessman. And many more categories will be plugged in over time.
"Beauty products will enter the portfolio in December. It will be in partnership with a professional makeup artist", says Juliana Caldeira, CEO of Unbrand. The marketplace was born with 40,000 products in stock stored in a warehouse in Santana do Parnaíba (SP), operated by Volo Logística.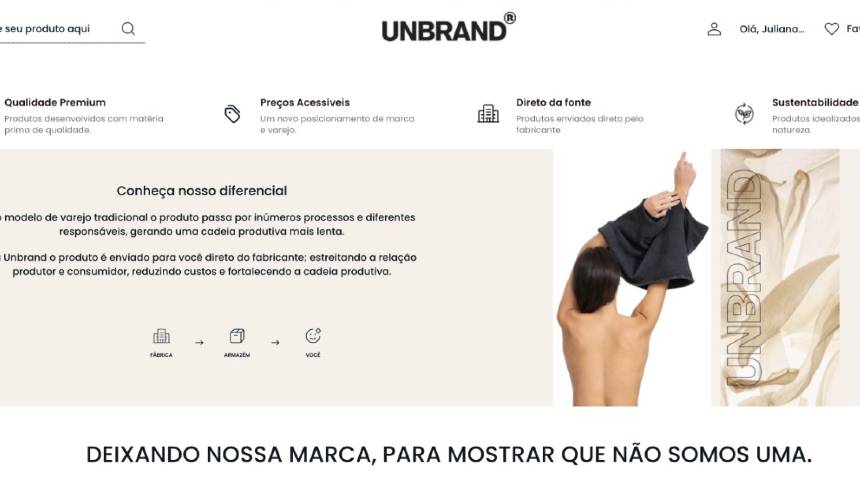 The project, developed by the executive, has been in the pipeline for a year and a half and is definitely complex to put on the air. In addition to developing suppliers, there is a whole work of technological integration so that logistics work.
Fullfilment, for example, will be linked to the seller center and the seller center will be integrated with the suppliers' ERPs. The performance team will be led by an external team of Wilson Dantas, who was marketing director at Dafitti.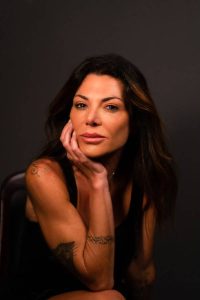 Another point that Juliana highlights in the construction of the "brand without a brand" is the circular economy. "We go inside the factories, see what's left of raw material and develop collections with them. We help in structuring and training them to be a final retailer," she says.
Depending on Unbrand's progress, Meisler does not rule out expanding to other countries, gaining more and more scale. "We will have product, price and logistical efficiency. And, with the dollar the way it is, the Brazilian product is cheap."
The group intends to differentiate itself from other marketplaces by valuing the national industry, betting on the "proud to be Brazilian", with an ESG footprint – the opposite of the big global players, often accused of using work analogous to slavery.
In the view of the entrepreneur, one of the main influencers of entrepreneurship in the country, the avenue of growth that opens up is colossal. "One pain in the national industry is internet scale and retail margin. And we will solve this pain."
Source: Neofeed