Albert Einstein strikes to not lose area within the company market
In yet another step to diversify its business, Hospital Israelita Albert Einstein reinforces its bet on B2B health, with a program of integrated health care and clinics installed in companies
Verticalization has been the protagonist in the intense plot of M&As in the Brazilian healthcare market. In this context, the advancement of hospitals in the space of health operators – and vice versa – has been highlighted, through agreements and names such as Rede D'Or and SulAmérica, and Hapvida and NotreDame Intermédica.
One of the traditional players in the sector, Hospital Israelita Albert Einstein, maintained by Sociedade Beneficente Israelita Albert Einstein, does not have the same firepower as its listed and more capitalized peers. But behind the scenes, he's writing a script not to be a mere adjunct in this dispute.
The common thread is the structuring of a comprehensive program of integrated health care and, the stage, the corporate health market. This move is yet another chapter in Einstein's ambition to seek new revenue from other links in the healthcare chain, in addition to its traditional hospital business. "We are growing in the area of ​​corporate clinics, within companies", he tells the NeoFeed the doctor Sidney Klajner, president of the Sociedade Beneficente Israelita Albert Einstein.
"It is not in Einstein's strategy to have its own health plan operator and become verticalized", says Eliézer Silva, superintendent director of the Einstein health system, to the NeoFeed. "But we are evolving into another model."
This model has been in development since the beginning of the year and should come to life in the second half of 2023. In it, Einstein wants to cover from primary to tertiary care. Under a prevention bias, the idea is to improve service and reduce unnecessary expenses in the chain. Without, for that, he needs to invest large sums.
The plan is to unite its assets, such as hospitals and clinics, with a network of partners that may even involve other hospitals. This offer will necessarily be linked to health plan operators, even to take advantage of this commercial strength and the fact that they are another shortcut to reach companies.
"We acquired this ability to coordinate a network, but not to replace a health plan", says Silva. "The idea is for Einstein to orchestrate all this integrated care and be a manager of the patient's health. It is to this more holistic model that we are moving."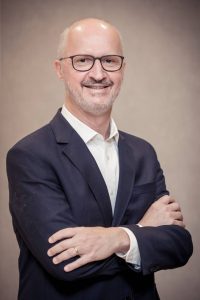 This proposal originates from Cuidar, a program aimed at Einstein employees. It was created six years ago and has reduced network costs in this line of benefits from 15% per professional to a range of 0.5% to 5%. After testing and maturing the format, there are already trials of this concept with partners such as Qsaúde, a healthtech created by José Seripieri Junior, founder of Qualicorp.
All Qsaúde plans give access to Einstein's family doctors. Intermediate offers add the group's hospitals and diagnostic medicine network. In the premium options, all care is taken within the Einstein environment, which includes the startup's accredited network.
"We are advancing in this model with companies that were born in digital, like Alice", says Silva. "And the more traditional operators also started looking for us to create a product within this thesis."
The project is part of Einstein's revenue diversification strategy, which includes initiatives such as consulting; Eretz.bio, an incubator for healthcare startups; and the Health Innovation Tech Center, which manages the group's intellectual property and develops technologies with other companies.
The teaching and research arm is another example. One of the steps in the area was an investment of R$ 700 million in a new center in São Paulo, which houses medicine and physiotherapy courses at the Einstein faculty, in addition to fronts such as the Personalized Medicine Center and laboratories that develop research for the initiative. toilet.
in-company clinics
The integrated care program, in turn, is under the umbrella of the corporate health division. Today, the area accounts for about 6% of Einstein's business, which reported net revenue of BRL 4 billion in 2021, compared to BRL 2.8 billion in 2020.
With around 100 clients, the unit has services such as vaccination and in-company exams; telemedicine; creation of projects in areas such as prevention, well-being, chronic management and mental health; data analysis; population health assessments and customized programs for companies.
"In telemedicine we have 2 million users", says Silva, who gives a measure of how these offers expand the group's reach. "We have more people in this solution than the volume of customers accessing the entire Einstein system."
Another highlight is the clinics installed in companies. The first came at the end of 2018, on the premises of the Safra bank. Today, ten companies invest in this model, which covers more than 36 thousand employees and may include access to other services in the portfolio.
The clinics provide low-complexity and primary care services, with a family doctor, nurses and care supporters. This customer portfolio has names such as Natura, Votorantim and Vivo.
Most of the clinics are in São Paulo. But there are already units in other cities and states. This is the case of Natura, which has structures in three operations. One of them, in the city of Benevides, in Pará. And the Einstein map has grown recently, with clinics at SBT and Citi.
"The desire for continued service to our employees already existed, but the pandemic has further highlighted the value of this initiative", says Guilherme Mancin, head of human resources at Citi Brasil, which opened his clinic in September.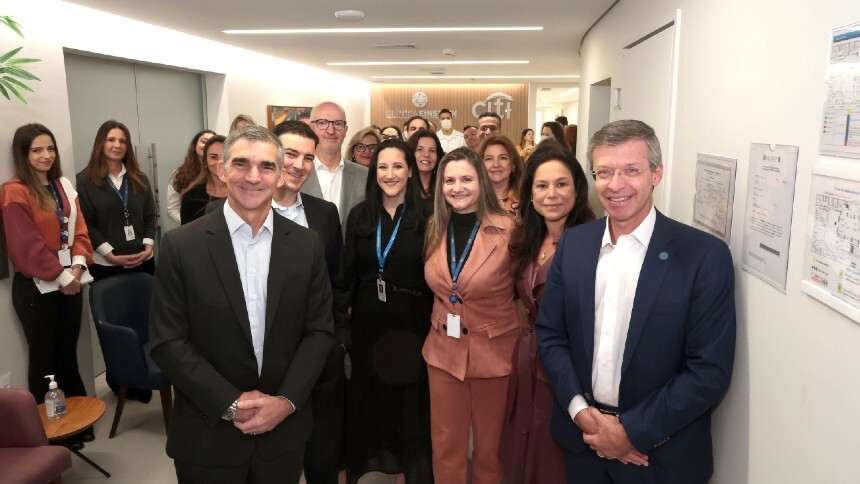 With the installation, available to the bank's approximately 2,000 employees, the executive understands that Citi will have more resources to consolidate a preventive health model, capable of identifying critical cases in early stages and of attacking fronts such as physical and mental.
"We built a place for monitoring health and not diseases", says Mancin. He also highlights the 24×7 access to the Einstein Conecta telemedicine platform. "In the medium and long term, we want to see more use of the Einstein Citi Clinic and less use of non-emergency care in hospitals."
Einstein is not the only one to invest in this format and in the search for more revenue in the corporate segment. In addition to a range of services, Sírio-Libanês, for example, has twelve clinics installed in companies such as Itaú Unibanco and Santander.
Other companies from different links in the sector's chain are reinforcing their investments in this space, also from the point of view of integrated health and of a more preventive nature. The list includes names like Rede D'Or and Dasa.
Source: Neofeed