Actual property large Brookfield plans to double rental properties in Brazil
Canadian manager Brookfield, which has R$16 billion in real estate assets under management, is one of the largest in Brazil in terms of corporate buildings. Last year it went into rent with the purchase of real estate from Luggo. Now, it wants to double that area in up to three years
In May of this year, Brookfield made headlines with the acquisition of 12 commercial towers from BR Properties, for R$ 5.92 billion. The billionaire deal made the Canadian asset manager one of the main holders of office buildings in the country, which is betting on a resumption after the hit of the pandemic.
But another area of ​​the Brazilian real estate sector has also excited Roberto Perroni, head of real estate at Brookfield in Brazil. It is the market for multifamily developments, a category of commercial properties in which all apartments are for rent and are registered under a single registration/deed.
Brookfield started investing in this area last year, when it bought 5,000 residential units from Luggo, totaling R$1.26 billion in general sales value (PSV), leaving the operation in the hands of MRV&Co's proptech. Now, the Canadian manager, which has BRL 16 billion in real estate assets under management in Brazil, has plans to double this area in up to three years.
"Today we have 5 thousand units that we bought from MRV in this format and we are negotiating new acquisitions with MRV and other developers", says Perroni to the NeoFeed. "It is a new market, where we are still understanding the potential we can reach, but we are very excited."
Well known in the United States, multifamily is a format that moves US$ 3 trillion and has 14.5 million units across the country, according to data from the National Association of Real Estate Investment Funds in the United States (Nareit).
This business model, however, is still in its infancy in Brazil through real estate funds (FIIs). Last year, it reached 10 thousand units and R$ 650 million under management, according to data collected by consultancy Cushman & Wakefield.
According to Perroni, Brookfield analyzed the potential of the multifamily market in Brazil for four years, after the good performance registered in the United States, where it reached 70 thousand units in this format.
The first product of the partnership with Luggo is located in Contagem, Minas Gerais. Delivered in the first quarter of this year, Perroni says it is fully leased. Brookfield also has another one, in the city of São Paulo, in addition to new projects scheduled to open in the next three years in Rio de Janeiro, Bahia, Distrito Federal, Paraná and Rio Grande do Sul.
The developments offer some items paid separately or that are included in the price. There is the possibility of renting semi-furnished units, with closets, television and refrigerator, or fully furnished. They also have a common area with pool, pet space, gym, coworking, car rental and grocery store.
Unlike the United States, where its developments are aimed at the upper middle class, Brookfield's focus in Brazil is real estate for the middle class with a monthly family income of up to R$8,000.
They are apartments with two bedrooms, approximately 45 square meters and rents between R$ 1,500 to R$ 2,500 per month, and in some regions, the amount charged can reach R$ 3 thousand. Lease contracts last an average of 30 months.
The original idea was to repeat the model implemented in the United States and act in high income groups. But, analyzing the market, the Brookfield team realized that it would not have a grip in Brazil, since it would have to charge very high rent values, inhibiting demand. "The value of the rents in these regions is from R$ 10 thousand to R$ 15 thousand and the public in these places can buy real estate", says Perroni.
According to him, the multifamily is an attractive product for the part of the population with a little lower income, which often finds it difficult to enter into a property of their own. He also highlights the facilities in the rental process, considering that there is no need for a guarantor, with Luggo performing the credit analysis of the interested party in a few hours.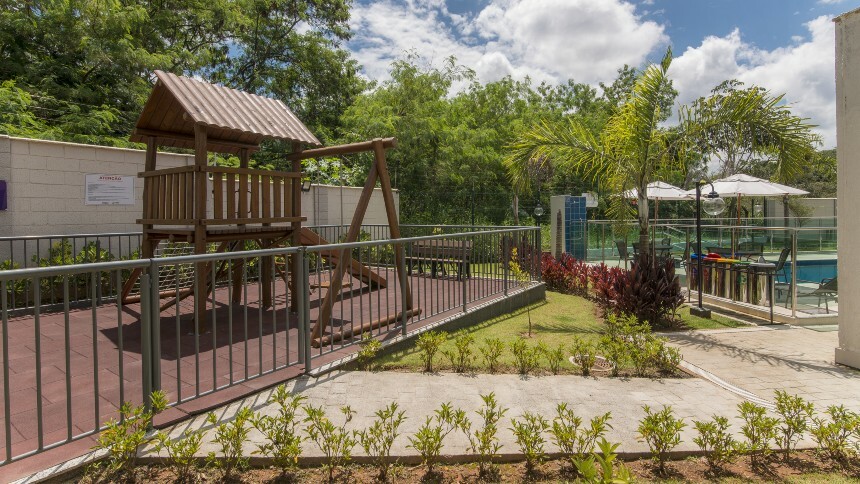 The first results of the investments have pleased Brookfield. Without providing information about profitability, Perroni says that the relationship between risk and return is within expectations and that the lease is taking place at a faster speed than projected, an indication that there is room to readjust rents upwards.
"With these added services, I rent at prices 30% more expensive than what is seen in neighboring developments", he says. "And the delinquency that we are working on has been very low, around half a percent."
In addition to negotiations with MRV to acquire new apartments, Brookfield entered into a partnership with the developer TPA to buy three products in the central region of the city of São Paulo, to develop multifamily projects. In all projects, Luggo will be responsible for the operation.
"When MRV announced the partnership, we had around 30 developers knocking on the door, asking if we were interested in buying products of the type they were going to launch on the market," says Perroni.
The interest of Brookfield, and of the developers with whom it is talking, shows the potential that the model has to grow, given the paradigm shift that has reigned for years in the country. The dream of owning a home has not died in Brazil, but renting has become a reality for a wider range of people, ranging from cars to real estate.
"There are a lot of people in Brazil living on rent", says Guilherme Regal, head of capital markets at Cushman & Wakefield, noting that 20% of families live in rented apartments. "And the great potential for growth that these ventures have is related to experience. People are willing to pay a higher amount for the rent if it comes with a good experience, such as making the guarantor issue easier."
In addition to Brookfield, another investor who perceived the multifamily as a good investment option in Brazil was the Canadian pension fund Canada Pension Plan Investment Board (CPPIB), which joined Cyrela to explore the residential rental segment, with a focus on real estate. middle and high income in São Paulo.
The market also has other names operating rental services, mostly for the upper class. One of the highlights is JFL Living, the leasing arm of Jorge Felipe Lemann's developer, which is exploring long-term leasing models.
For Daniel Chinzarian, analyst of alternative funds, FIIs and listed companies at XP Investimentos, the potential for multifamily in Brazil exists, but some legal issues need to be improved, in addition to the economic scenario, to attract more investments.
"Large cities have created legislation that has encouraged housing financing, especially for popular units, which has been a challenge for the sector, because it ends up encouraging purchases instead of renting", he says. "With interest rates under control and the creation of mechanisms to encourage the financing of this type of venture, this market can have good growth."
Source: Neofeed